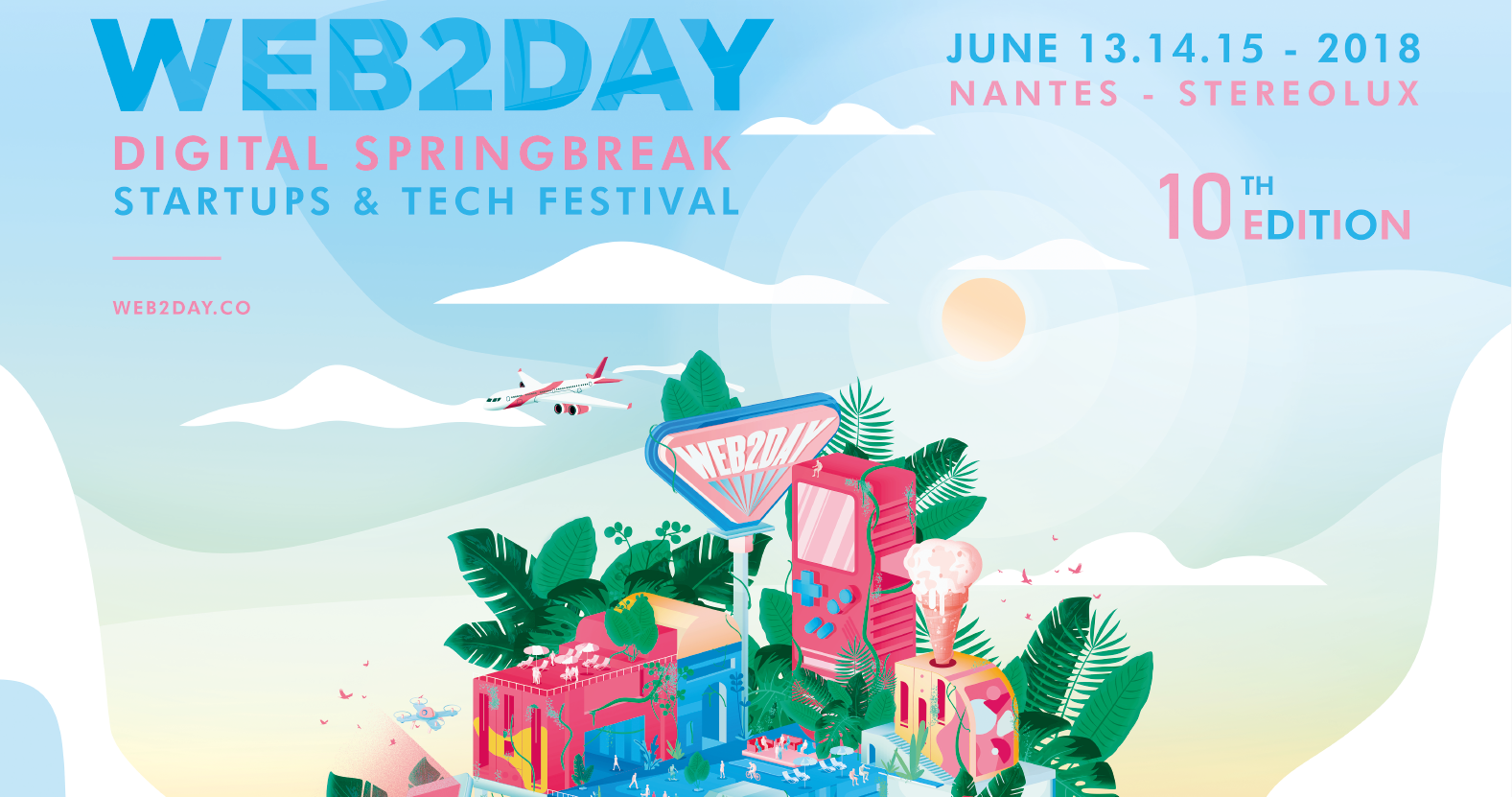 A flagship event of the European tech scene, Web2Day is celebrating its 10th anniversary this year. From 13 to 15 June 2018, more than 6,000 participants are expected at over 200 conferences.
Here we talk to the event's operational manager, Magali Olivier, who tells us that the festival aims to stimulate exchanges about the meaning of entrepreneurship.

Web2Day is celebrating its 10th anniversary. How has the festival changed since it started?
Web2Day is no longer just another event about good practices on the web. It has become a source of inspiration for professionals seeking innovation. Web2Day is now geared towards innovative enterprises of all profiles: developers, communicators, marketers, entrepreneurs, media organisations and major companies seeking inspiration related to what start-ups are up to at the moment or who are looking to hire talent. Some 3,600 people attended our festival in 2016, then 5,000 came in 2017. If this success continues, we could have around 6,000 visitors this year. The main thing is that we enjoy ourselves!


Who are the headliners at this 10th edition? How prominent will women be?
More than 200 conferences (including one third in English) are scheduled to run across the 3 days. As for the headlines, we have the honour of hosting Quentin Sannié de Devialet, who will talk to us about his experience as an entrepreneur whose company has enjoyed phenomenal international expansion and become the global leader in sound, and Frédéric Mazzella, the founder of BlaBlaCar.
While gender equality remains an issue in the tech world, women are increasingly well represented at Web2Day. We are particularly happy that the Egyptian designer Ghada Wali was among the first to agree to take part in the event – she will host a conference on learning Arabic with Lego; also, we will have Axelle Lemaire, the former secretary of state for the digital sector who now works for Roland Berger; and Leslie Coutterand, Anna Piperal, Kat Borlongan, Paola Forteza, to name but a few.


What new topics will be addressed?
The programme is divided into 6 categories:
1- Start-ups and entrepreneurship (fund raising, acceleration)
2- Marketing, communication and media (good practices, trends)
3- Design
4- Tech (new technologies for development)
5- Corporate (experiences of collaboration between big companies and start-ups)
6- Society

With this last topic, "Society", Web2Day invites people to think about how start-ups can influence the world, the meaning of entrepreneurship. Web2Day is increasingly keen to ensure people gain awareness of the impact of our actions on society and do not hesitate to question ourselves. It is up to everyone to create a more responsible world.

Do you want to move your business to Nantes Saint-Nazaire? Everyone you need to talk to about all relevant support will be on hand on a dedicated stand to answer your questions about:
1- Company hosting and support (coworking, accelerators, incubators)
2- Careers/opportunities (meeting with recruitment companies: I-BP, Quadra informatique, Apside, MyScript, Accenture, Rosemood, etc.)
3- Education (schools and universities)
4- Meeting succesful entrepreneurs (Explore Media, Quai des Apps, Livli, Creasynth, etc.)
The Nantes Saint-Nazaire Développement team is waiting for you, in partnership with the regional branch. Connect to your future in Nantes Saint-Nazaire!