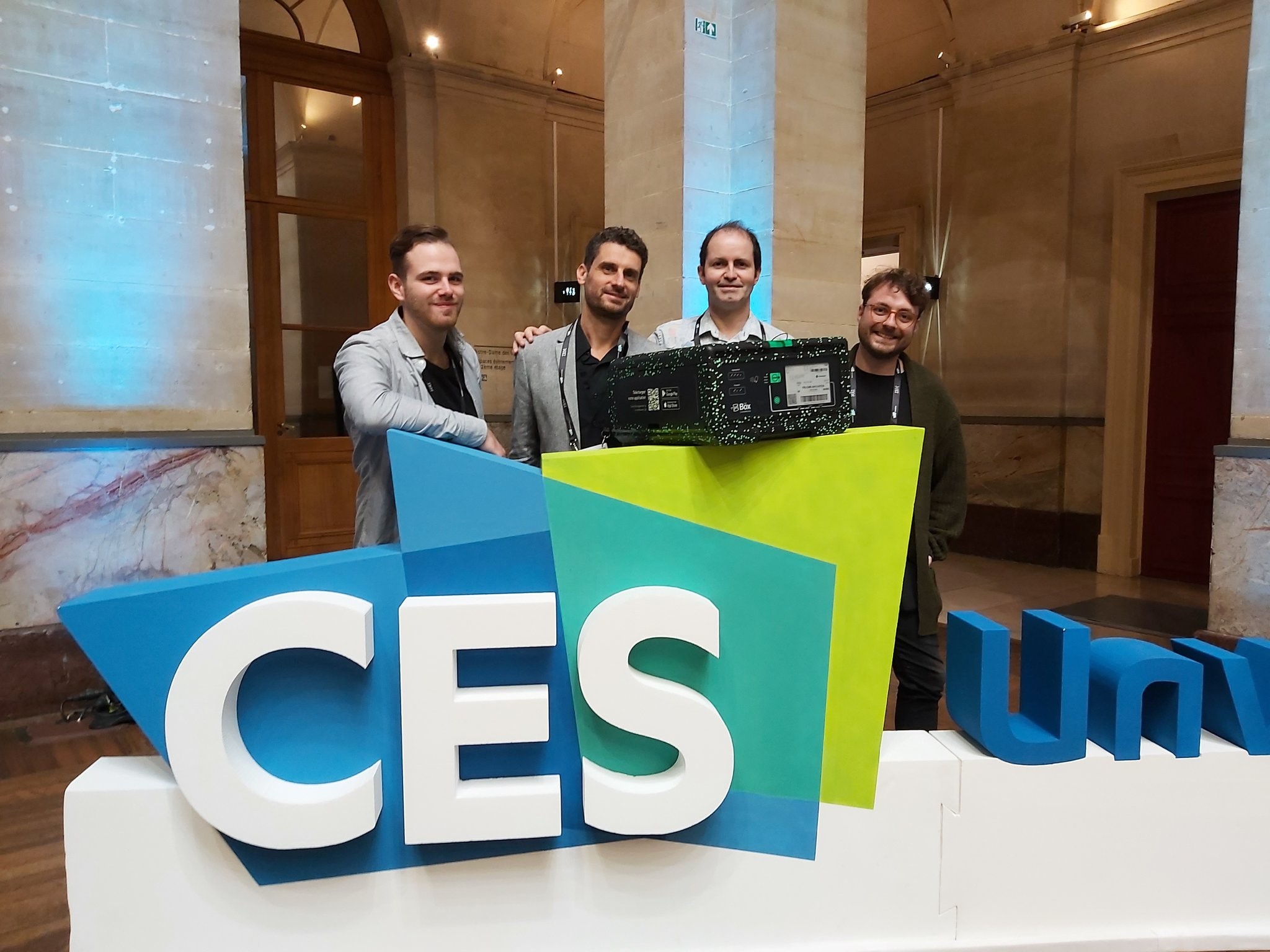 In January, Nantes-based start-up LivingPackets will be heading to CES in Las Vegas, with The Box, their smart and sustainable packaging solution.
Imagine a sturdy box, reusable up to a thousand times, equipped with an electronic screen displaying all the information needed for shipping, so there's no need for labels or tape, enabling the e-merchant to track deliveries in real time. The LivingPackets team invented this shipping box in Nantes. And THE BOX is generating a lot of interest!
"The advantage of our smart packaging is that e-merchants can generate their own labels on the screen and then work with their usual carrier, without having to change their logistics processes", says Stéphane Lerays, sales director of LivingPackets.


Focus switched to e-merchants in 2018
LivingPackets has changed a great deal since it opened in 2016. "We haven't given up on our original idea of collaborative, person-to-person shipping. But we wanted to provide a solution for businesses and e-merchants who want smart, sustainable packaging. In 2018, we switched our focus to this customer base, and in November 2018 we presented a prototype at the All4pack expo in Paris". From that point on, things moved very quickly: LivingPackets completed its first tests with Orange and then, this year, the team launched a full-scale test with Cdiscount. The results were conclusive: the system works in all Cdiscount warehouses, and with their usual carrier, Chronopost. "We are preparing a marketable version of THE BOX for spring 2020."


Numerous awards and a golden ticket for CES Las Vegas
LivingPackets has also already attracted the interest of La Poste (winner of their 2019 French IoT program) and Showroomprivé, whose incubator it recently joined. "Thanks to the French IOT accelerator of La Poste, we were lucky enough to get our golden ticket to exhibit at CES in Las Vegas, at the Business France booth". During the entire week, the LivingPackets team will be presenting their innovation THE BOX and meeting with journalists and leads. "We are expecting this event to give us strong visibility: we have the good fortune to be presented on the eve of the opening of the show, at the CES Unveiled Las Vegas ceremony which brings together journalists and leading industry analysts from around the world. And we'll see if we're selected to win an award in one of the categories. This would be an incredible spotlight on LivingPackets!" 

20 people at the LivingPackets R&D unit in Nantes
"It is via the ecosystem in Nantes that we were able to join the accelerator of La Poste. We met them at Web2day in 2018, an event that is growing every year and that strengthens the image of Nantes as a leading hub for French startups. A large part of our R&D is located here, employing about 20 people. The rest of the team is located in Paris for logistics and customer experience (three people), and in Berlin for website development and marketing (about 15 people)". The little box hasn't finished growing!