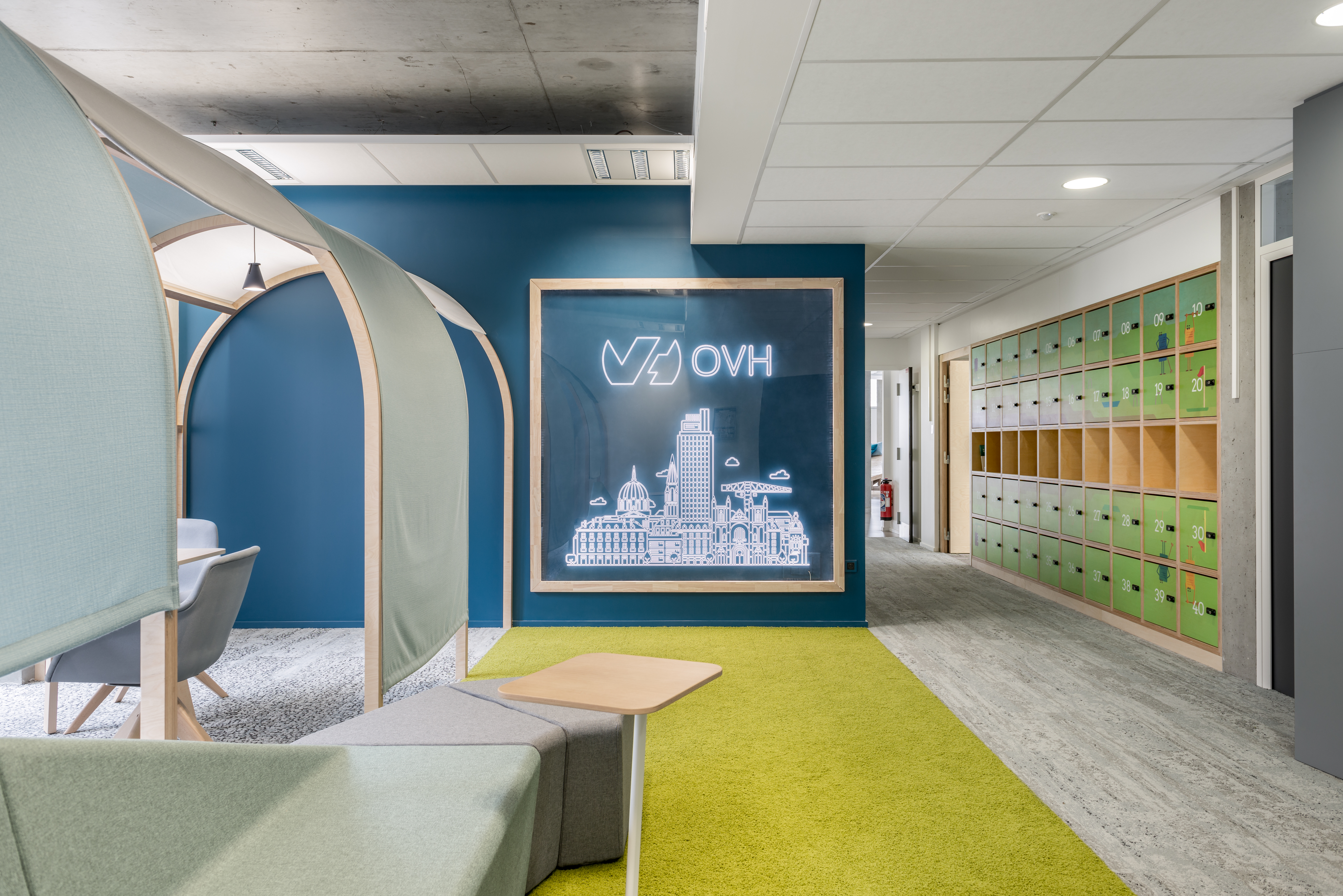 With astonishing growth figures and a worldwide presence, OVH is claiming a substantial share of the cloud computing, web hosting and telecoms market. Since April the company has invested in new offices in Nantes and occupies 1,300m² of the Nouvelle Vague building in Euronantes.
As it approaches next year's 20th anniversary of its foundation, OVH is posting dizzying figures, including revenue of 450 million euros and annual growth of 30 to 35%.

1,000 new hires in 2017
OVH attributes this success to its capacity to innovate, its agility and its mastery of the supply chain (the company has its own server manufacturing workshops in France and Canada). And, above all, to the human factor, which remains at the heart of the OVH model.
The company now has 2,500 employees, having recruited no fewer than 1,000 people in 2017.
The company hosts data for individuals, small and medium sized enterprises, media organisations, large companies and administrations. It competes with tech giants including Amazon, Microsoft and Alibaba.

Integrating into the Nantes ecosystem
Fifteen employees currently work out of the former offices of VSC Solutions. By the end of 2018 that number will have increased to about 100.
Integrating into Nantes' rich ecosystem so as to be able to draw on the talent that exists in the area is one of the key factors that drove the companies' leaders to set up this new operation in the west of France.
In total the company has 12 sites (4 data centres and 8 offices) around France, with its headquarters in Roubaix. It also has data centres in Europe, Canada, Singapore, Australia and the United States. It aims to establish servers in each country, thus providing all with access to local hosting.

Exemplary development
OVH was founded in 1999 by a Pole, Octave Klaba, who arrived in France at the age of 16.
He won the BFM Award in 2015 and also the Entrepreneur of the Year Award in 2017.
Incidentally, as well as standing for "On Vous Héberge" (French for "We Host You"), OVH are the initials of its founder's username, "Oles Van Herman".


> OVH key figures :
• 450 million euros revenue
• 2,500 employees across 19 countries
• 27 data centres
• More than 1 million customers in 140 countries

Website: https://careers.ovh.com/


Support from Nantes Saint-Nazaire Développement: Integration into the digital ecosystem | Welcome Pack.