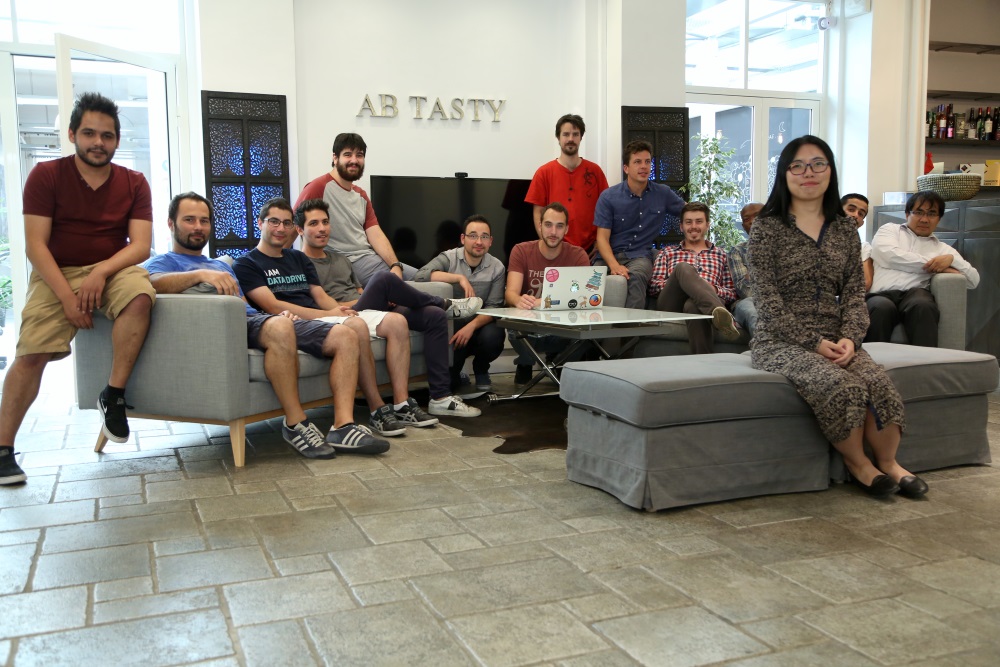 Web marketing experts specialising in AB testing, AB Tasty will shortly become the latest addition to Nantes' digital ecosystem when a team of developers sets up shop in the metropolis in the New Year.
Founded in 2009, AB Tasty is a leading specialist in the field of AB testing, a web marketing methodology focused on testing different versions of the same website. "The solutions we have developed enable our clients to conduct testing on their own, with a bare minimum of technical capabilities," explains Marketing and Communication Director Agnès Le Feuvre. "Our objective is to optimise the conversion rate of websites, transforming visits into purchases or completed forms."
AB Tasty's client portfolio includes major online retailers, match-making sites and media websites, such as Voyages-sncf.com, Maisons du Monde, CDiscount, Axa and more. AB Tasty is a fast-growing young company aiming to establish itself as European market leader in this sector.*

A new star in Nantes' digital ecosystem
With over a hundred employees based in the firm's Parisian headquarters, AB Tasty has also gone international with offices in Australia, the USA and other European countries. AB Tasty's new outpost in Nantes will open in January 2017, with a team of developers based at the city's Startup Palace. "The idea for this new team came when one of our developers told us he was keen to move to Nantes. It was a great opportunity for us to get in on the action in an attractive city which is developing rapidly, with a very dynamic digital sector. Our goal is to become part of the Nantes Tech ecosystem, particularly by forming partnerships with local web agencies." AB Tasty hopes to have a team of 6 up and running in Nantes in 2017.

* AB Tasty is ranked No. 23 in the 2016 Deloitte In Extenso 'Fast 50' table, a list of France's 50 fastest-growing tech firms over the past 4 years.