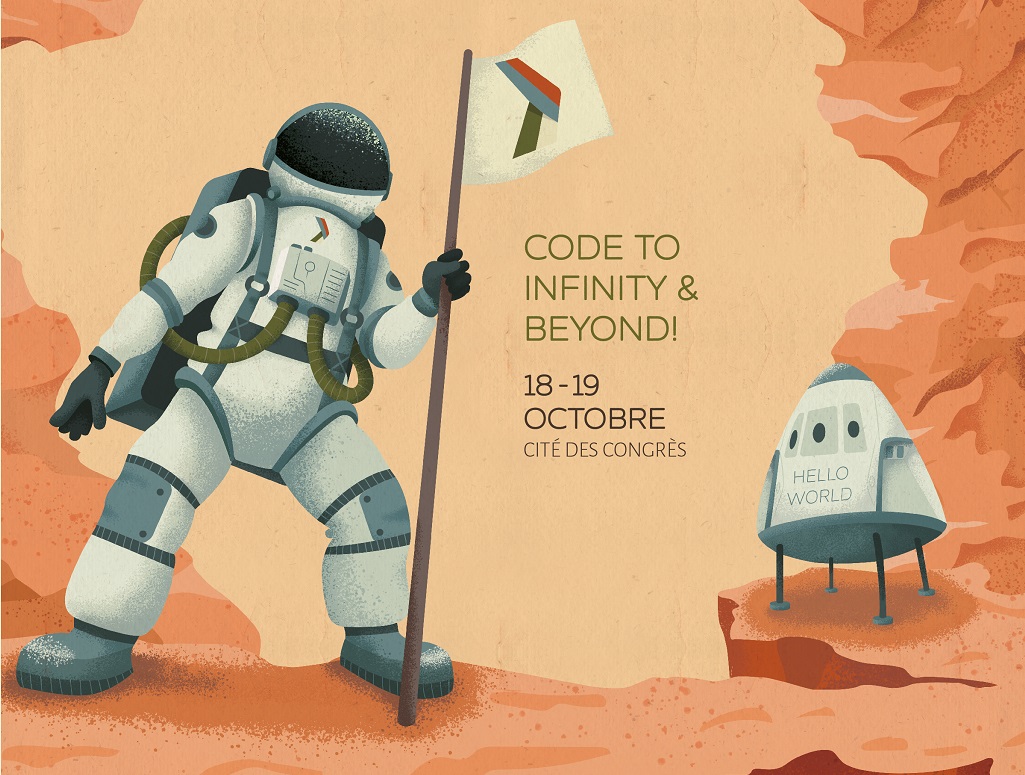 On 18 and 19 October 2018 the DevFest festival will provide an opportunity to discuss professional opportunities in the digital sector with companies in Nantes.
With 80 conferences spread across two days, DevFest is not just one of the main events for web developers, it is also a chance for companies looking to recruit for digital jobs in Nantes Saint-Nazaire to unearth a hidden gem.
The Nantes Saint-Nazaire Développement agency is responsible for promoting the attractiveness of the area. This year we will host 4 companies from the digital sector at its stand to discuss career opportunities in the Cité des Ducs and will help you get established in Nantes Saint-Nazaire: Come meet Accenture, Quadra Informatique and two companies are flag bearers for the area, Rosemood and MyScript!

Rosemood is recruiting
Based in the heart of the creative quarter in Ile de Nantes, the Rosemood graphic design studio for birth announcement cards, is seeking new skills to bolster its team. "We are looking for people who are passionate about innovation and design and are dynamic, versatile and resourceful, eager to overcome challenges and enjoy themselves," says Rosewood's HR manager, Anne-Laure de la Celle. The position that the company wishes to fill are a front-end developer, a design coordinator, a collection manager, a graphic artist for touching up photos, and a customer advisor (UK). Openings also exist for interns in the marketing, graphic design, community management, product innovation and web development departments.


MyScript is strengthening its teams
The world leader in handwriting recognition tools, MyScript celebrates its 20th anniversary this year. This, then, would be an excellent time to join a cosmopolitan company that is looking to hire people with digital skills (R&D engineer, DevOps engineer, NLP engineer, etc.) to bulk up its team, which has 118 people in Nantes.


The appointments schedule

> Below are the times for meeting these digital companies at Stand P12 at DevFest:

- MyScript: Thursday 18/10 from 8am to 1pm
- Rosemood: Thursday 18/10 from 1pm to 6pm
- Quadra Informatique: Friday 19/10 from 8.30am to 1pm
- Accenture : Friday 19/10 from 1pm to 6pm


DevFest 2018 is the 7th edition of a digital event that brings together some 3,600 enthusiasts to discuss the technologies of tomorrow. It is a unique opportunity to share and talk about web, cloud, biodata, mobile and connected objects technologies.