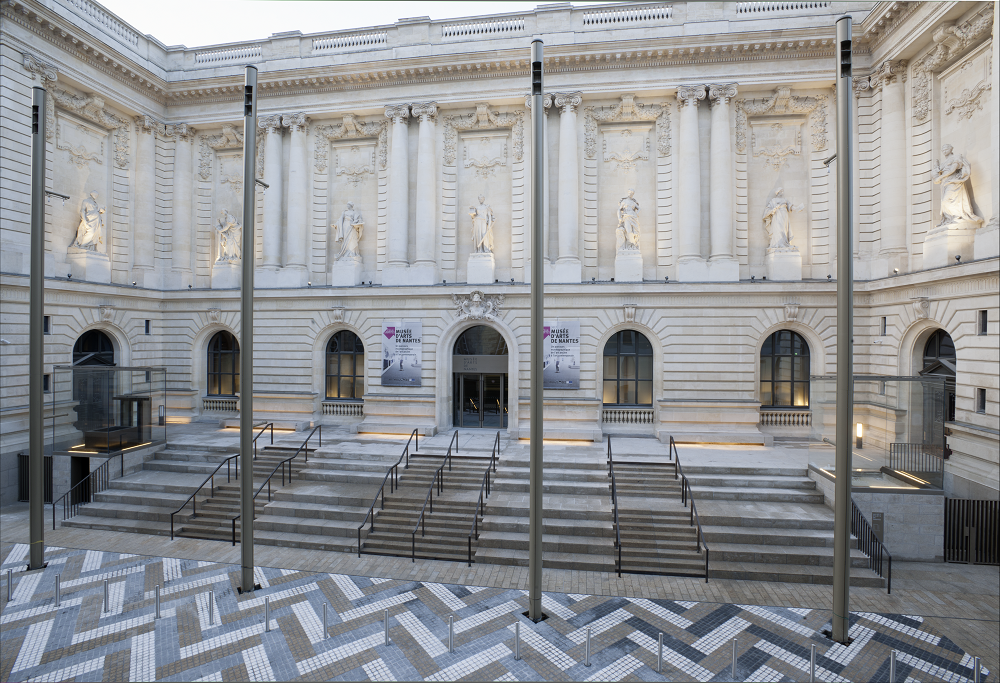 Visiting Nantes for a conference, seminar or a corporate evening? Then here's some good news: the city's cultural venues can host your corporate events.
Privatise the Nantes Museum of Arts for your events
Having been closed for six years during which it has undergone substantial renovation, the Nantes Museum of Arts re-opened on 23 June 2017. Located just a few metres from the city's main train station, the museum is part of Nantes' major historical hub. The new Museum of Arts offers professionals a venue that they can hire for private events.

For evenings, the Palace's luminous and majestic hall is an ideal place to host cocktail receptions or dinners (for up to 200 people seated or 300 standing) in a 400m2 space. An auditorium in the basement is intended for use for conferences or seminars in day-time or evenings and can host up to 154 people. The Oratory Chapel can also be hired for private use, subject to approval of your event plan by the museum's team. It has room for 200 people to enjoy evening gatherings.

And here is the icing on the cake: you can treat your guests to private tours featuring commentary by qualified guides, allowing them to discover the museum's permanent collections as well as any temporary exhibitions.


Offer your clients an original Travel experience in Nantes
As a city steeped in art, Nantes boasts an array of other cultural attractions that are opening their doors to businesses. The Machines de l'île is a unique art project inspired by Jules Verne, Leonardo de Vinci and the industrial history and takes place on an exceptional site, the city's former shipbuilding yards. You have the opportunity to hold a gala dinner in the machines gallery, a cocktail party at the Carrousel des Mondes Marins or a study day in a room adjoining the Carrousel - anything is possible!

Also on Ile de Nantes, the Hab Gallery, a 1,300m2 permanent venue for contemporary art, offers companies the chance to book the venue for corporate cocktails event during an exhibition or, when there is no exhibition, to hire out the whole gallery. The venue can host up to 1,800 people.

The Château des Ducs de Bretagne, in the heart of Nantes' medieval quarter and just five minutes from the main train station, offers spaces for holding work meetings, seminars or corporate functions. The castle's courtyard can accommodate up to 2,000 people for a cocktail evening.


Stage your conference in a theatre
Lying in the heart of Nantes, a stone's throw from the Château des Ducs de Bretagne, the Compagnie du Café-Théâtre can provide companies with six adaptable spaces that are spread across 1,000m² and designed for seminars, conferences or trade shows.

The Office Convention is on hand to give you free support for staging your event at Nantes' heritage and cultural venues. Contact us!