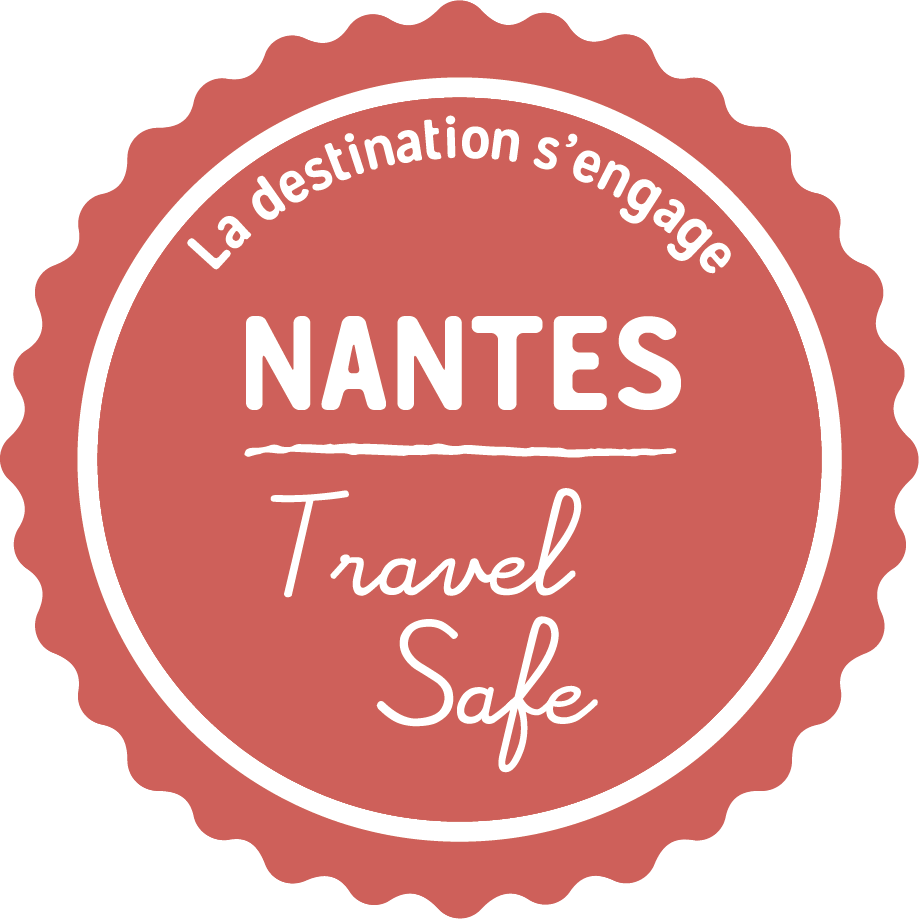 In the context of the recent health crisis, Nantes' business and leisure tourism professionnals have come together to define measures to guarantee safe conditions for visitors. These measures are represented in their commitment to a common charter.
Providing visitors with a peaceful journey is the objective of the Nantes Travel Safe charter adopted by the players in the destination. In the post-Covid context, this initiative has become obvious for all business and leisure tourism professionals.

Working together

Accommodation, transport, events, catering, tours…. The Nantes Travel Safe Charter covers 10 commitments made by professionals to guarantee visitors a high-quality visit in the safest conditions, from the moment they arrive in the city.
This approach is the result of a new collective mobilization of the destination's professional event stakeholders, who already committed to a Major Events Hospitality Charter in 2013.
Discover the Nantes Travel Safe Step-by-Step City Travel Guide
Read the 10 Commitments of the Nantes Travel Safe Charter