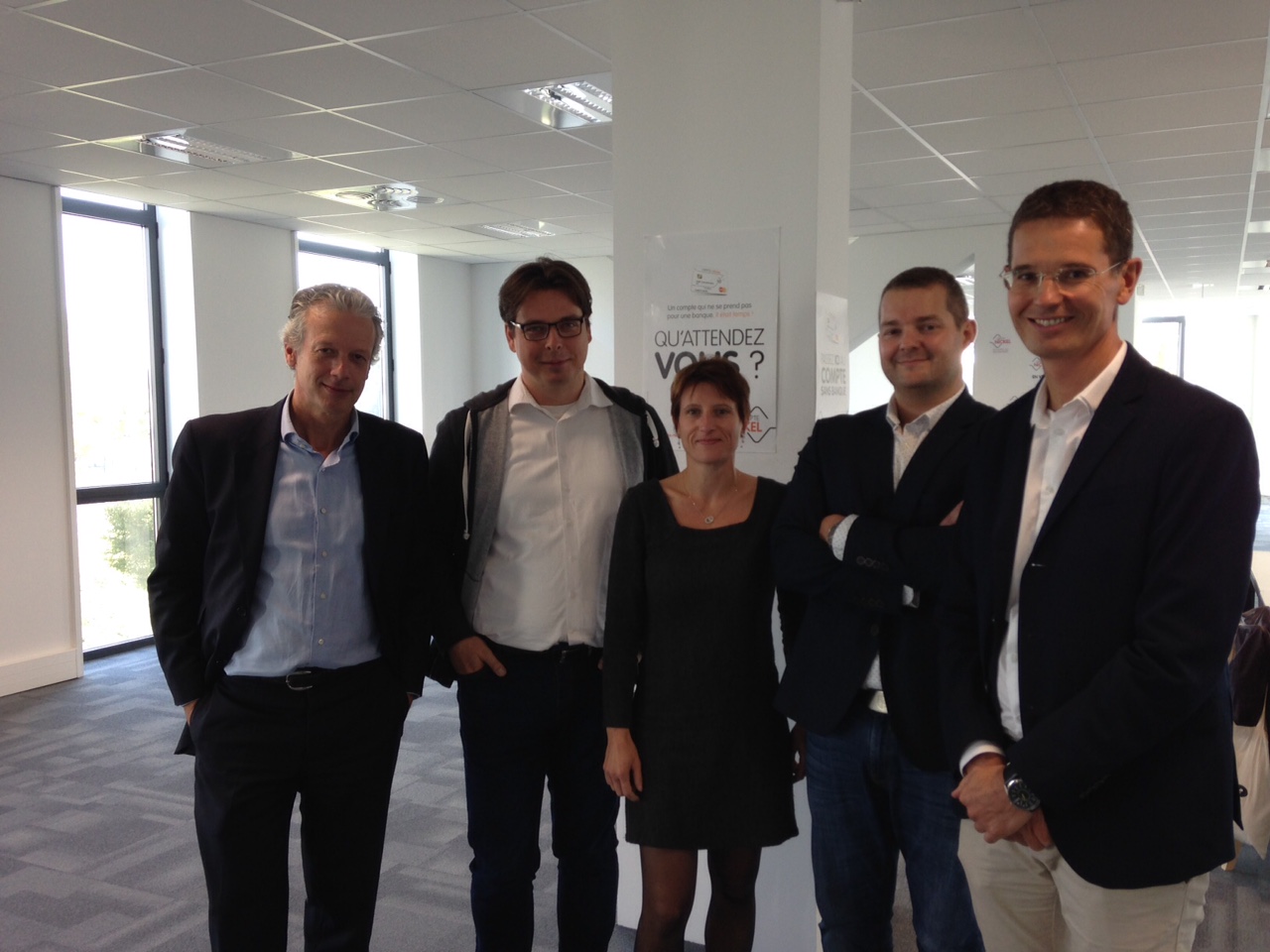 Compte-Nickel, a no-frills bank account service distributed via newsagents, has opened its second office in Nantes. Dedicated to customer service, compliance monitoring and information systems, the Nantes site will employ 200 people by 2019.
Created by Financière des Paiements Electroniques, Compte-Nickel "allows everyone, regardless of income level and deposits, to have an account they can use to make and receive payments, as well as an IBAN, a payment card and access to online banking via the web and a mobile app" says Hugues Le Bret, one of the four founders. Anyone can open an account at an authorized newsagent.

200 jobs by 2019, 30 jobs right now
Founded in 2014, Compte-Nickel has 80 employees at its headquarters in Charenton. The fast-growing company decided to open a second site in Nantes. "The dynamic economic climate and the wealth of expertise in digital tech and customer relationship management" were decisive factors, explains Arnaud Giraudon, General Manager. The staff in Nantes will be dedicated to customer service, compliance monitoring and information systems. They plan to hire thirty people by the end of 2016, and 200 by 2019. The company occupies 800 m² of office space in the Helios building (developer Icade Promotion, transaction handled by BNP Paribas Real Estate) along line 4 of the Busway at the southern entrance to Nantes. "We have an option on the floor above for our future growth," says Arnaud Giraudon.
A new online banking system
"French leader in FinTech, we are also the neo-bank with the best success in Europe," says Hugues Le Bret, who was formerly the CEO of Boursorama. Compte-Nickel has made an important technological breakthrough by providing 100% real time information on all transactions. With an account opened every thirty seconds, Compte-Nickel emphasizes the need for cutting-edge computer skills. "We use the technologies of the web giants" explains Arnaud Giraudon. "We are going to develop a new IT platform in Nantes, using technologies that have never before been used for banking applications."
Key figures
1900 authorized newsagents / 100 new customers per month
400,000 customers / 1 million by 2018


Support provided by Nantes Saint-Nazaire Développement: economic and financial information, contacts with the job centres and networks, assistance finding office space.
View job offers on
compte-nickel.fr