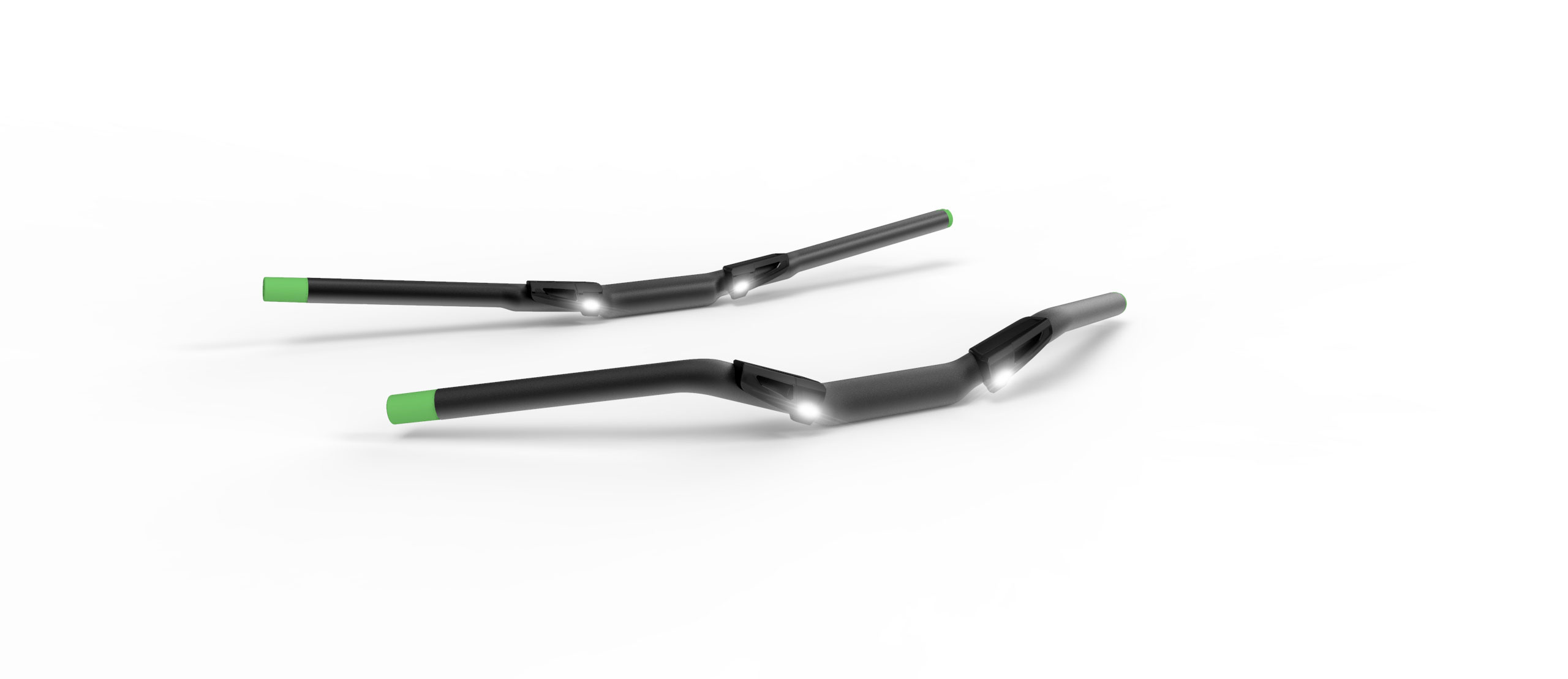 After winning awards in Las Vegas, the Nantes start-up Velco is preparing a second round of financing and is hiring in Nantes.
Three-time winner! Velco's smart handlebar (for connected bikes) won big at the Consumer Electronics Show (CES) in Las Vegas in January. In addition to the "Innovation Award", which recognizes the innovative nature of the handlebar, Velco also won the Showstoppers LaunchIt pitch event and the prize awarded by the international journalists present, "who voted for the most useful and effective innovation," says Pierre Regnier, CEO of Velco.
The Nantes-based startup wants to raise 2 million euros
The purpose of participating in the world's leading tech show is to meet distributors and investors. Mission accomplished for Pierre Regnier: "Thanks to these awards, our goal now is to raise €2 million by June 2018, distribute the product on the European and US markets, and make the innovation available to individuals, tourists and cities."
Smart handlebars for Smartcities
Winner in the Smartcity category, the connected handlebar is equipped with GPS navigation connected to a smartphone, with lights on the handlebars that tell you when to turn. It also has other features such as smart headlights that optimize the visibility of the bike and a geolocation system in case of theft.

"Promote the use of bikes in cities"
"Bikes hadn't changed for more than 100 years," says Pierre Regnier. "We are the first to invent GPS navigation for bikes, to make bikes smarter and more affordable. Our goal is to promote the use of bikes in cities". After the bike market, Velco intends to adapt the innovation to other markets, such as scooters or motorcycles.

Increase staff to 60 people within 4 years
Created in 2015 by 3 students from Audencia in Nantes and Eseo in Angers, the Nantes-based startup, which has 12 employees, now wants to grow the company from Nantes. "We are going to hire engineers for onboard applications and software, and open international sales offices," says the young CEO who aims to increase the staff to 60 people within 4 years.