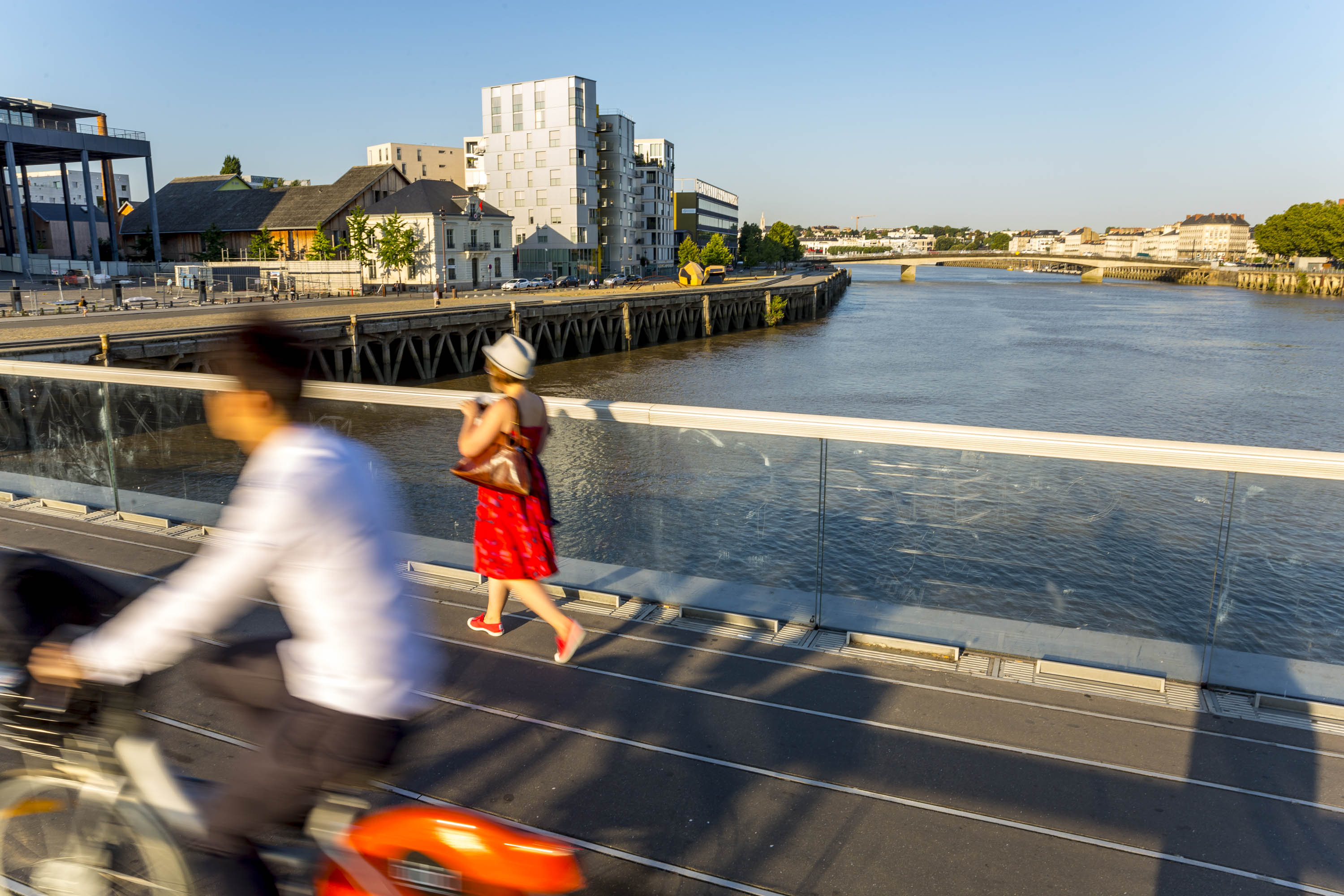 More than 40% of the companies from elsewhere who set up operations in Nantes Saint-Nazaire in 2017 came from Ile-de-France, reflecting a rapidly growing trend.
80 companies set up in 2017
The Nantes Saint-Nazaire Développement agency welcomed 80 new companies to Nantes Saint-Nazaire in 2017, generating a total of 1,167 jobs over the next 3 years. This encouraging dynamic brings the number of newly arrived companies to 264, creating 4,000 jobs between the start of 2015 and the end of 2017.


Parisian companies foremost among the new arrivals
Powerful evidence of the economic attractiveness of Nantes Saint-Nazaire is provided by the increasing number of Parisian companies locating in the area. More than 40% of the companies who set up operations here in 2017 came from Ile-de-France, up from one third in 2016. The attractiveness of the area for foreign investors is also clear, as 16 of the companies who established operations here in 2017 have foreign ownership; that represents 20% of the total.
Nantes Saint-Nazaire, gateway to west France
Covering sectors such as digital, manufacturing, health and logistics, the companies chose Nantes as a base from which they can reach the whole of west France.
LetMeShip is a prime example. This online bundling carrier for businesses is based in Hamburg, Germany, and opted to set up a hub in Nantes both to be closer to its customers in west France and because of the quality of life. "It was important for us that our employees would feel comfortable and enjoy good quality of life at home as well as at work," explains Aurélien Auvinet, Managing Director of LetMeShip France. "In Nantes we can easily meet these two requirements." The company has plans to double its workforce here.


Similar criteria guided the decision of AeriusMarine to locate in Saint-Nazaire, the leading French manufacturing hub (for job creation)). "AERIUS Marine decided to locate its assembly and parts plant in Saint-Nazaire in order to be close to our local customer, STX France, and to be able to respond to their needs as efficiently as possible," says Thomas Arlit, Aerius Marine's CEO. "The company also chose here because of the presence of qualified, trained and flexible workers and many suppliers."

 

The digital sector is the biggest employer
These company set-ups will generate 1,167 jobs over the next three years. Almost one third of these new arrivals and more than half (52.8%) of the jobs created relate to the digital sector, confirming Nantes' role as a driver of French Tech. Highlights of the new digital investment include the creation of 180 jobs with OVH, 120 jobs in the digital services company Helpline and 25 jobs with the digital carrier Living Packets.
Are you planning to locate your company in Nantes Saint-Nazaire? Contact us!