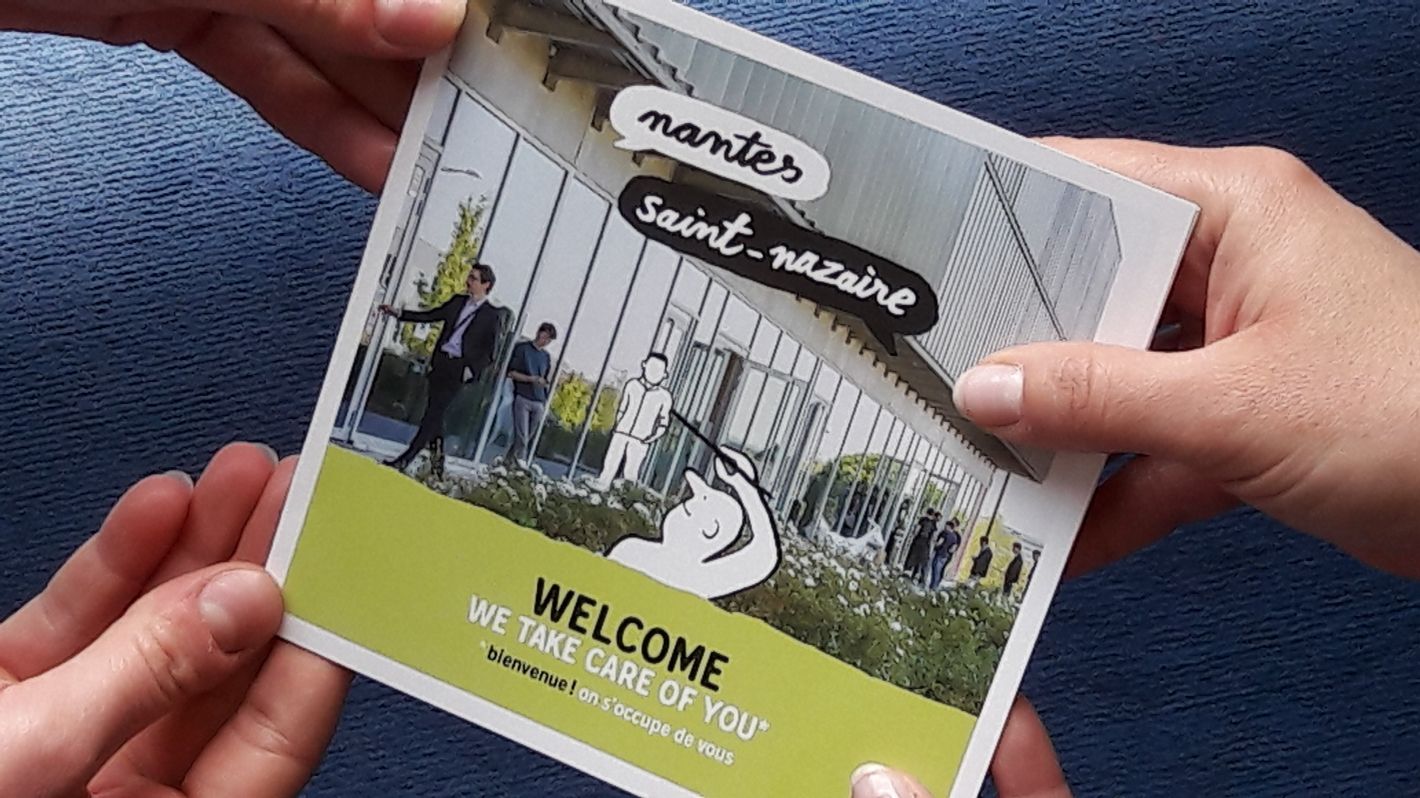 Launched on 3 October 2016 by the Economic Development Agency of Nantes Saint-Nazaire, the Welcome Pack is a new package of services for employees of companies moving to the area.
When a company decides to relocate to a new city, helping employees settle in is a major concern, particularly when it comes to international employees. The service offered by the economic development agency of Nantes Saint-Nazaire was set up to alleviate these concerns and help employees get settled.


Moving to Nantes Saint-Nazaire
The Welcome Pack "eases the process of employee relocations, with support from relocation specialists in all areas (housing, schools, paperwork, socialising)," explains Emilie Varin, in charge of personnel support at Nantes Saint-Nazaire Développement. "We offer personalised support, including a presentation of the local area, even before the company moves, as well as assistance for trailing spouses and their families. This personal service makes the move less stressful for the employees".


Save time
The service includes exclusive access to information to find housing, a childcare centre or school for your children, open a bank account, etc., as well as welcome gifts. Francisco Sanchez of Maessa France has this to say: "The Welcome Pack saved us time by providing guidance on getting our children enrolled in school and finding housing".


Attract new employees
Local businesses seeking to attract new talent also see the value of the Welcome Pack. Very few companies, SMEs or large corporations, have relocation services built in to their human resources. "The Welcome Pack not only fills this need, but can also be a deciding factor for potential employees".