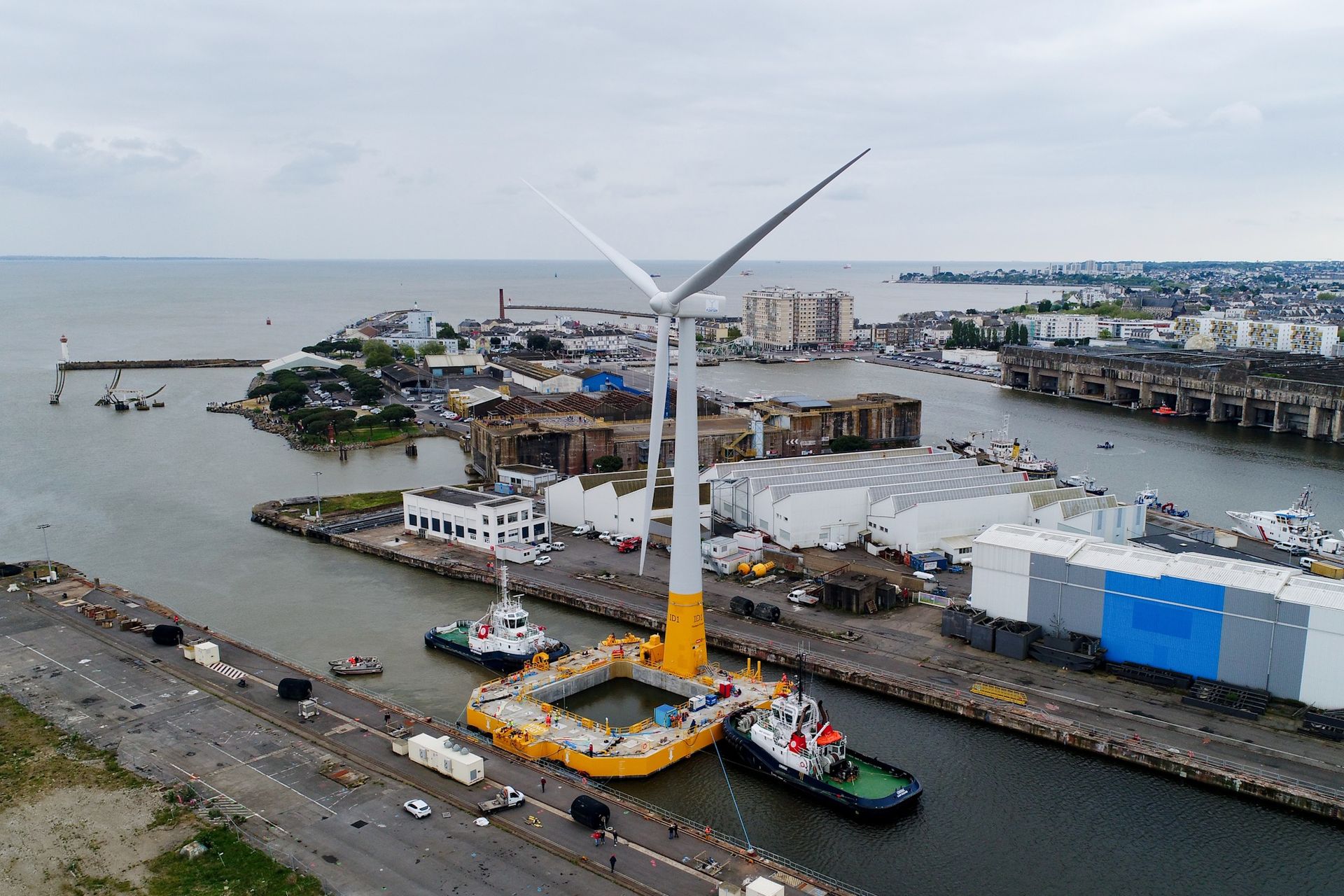 As a land of innovation, Nantes Saint-Nazaire was able to position itself very early in the Marine Renewable Energies (MRE) market. Today the Pays de la Loire is France's leading hub, home to nearly 45% of the country's total jobs in the sector.
As Nantes Saint-Nazaire Développement gets ready to attend the Seanergy convention that will run in Cherbourg from 12 to 14 June, Etienne Pourcher, an expert on Marine Renewable Energies, tells us about the development of this sector.
How has Nantes Saint-Nazaire become France's flagship region for the development of MREs over the last five years?

Firstly, I must point out that Nantes' location is not at all a commercial pitch but an industrial reality. That can be demonstrated by, for example, the fact that the french observatory for marine renewable energies showed that 870 people in the Pays de la Loire out of a nationwide total of 2,000. Nantes Saint-Nazaire accounts for more than 600 of those jobs, working right across the value chain, thanks, in particular, to the presence of GE, STX and the Neopolia cluster. There are also 70 positions in public R&D (Ecole Centrale, University of Nantes, Technocampus Océan, CIRV, etc.). So Nantes Saint-Nazaire is responsible for more than 80% of MRE activity in the Pays de la Loire.
Beyond those key figures we must also consider the array of expertise concentrated in the region thanks to the presence of the engineering centres of major companies such as GE or Naval Energies (formerly DCNS) and numerous national and international study institutes such as Mojo Maritime or Natural Power.

How would you convince companies thinking of settling in Nantes Saint-Nazaire that it would be the right move?
I would sum it up in one phrase: "For offshore wind systems, this is where it's going on!" Because there are already 2 offshore wind farms under construction off the estuary, out of a total of 6 French wind farms. Furthermore, the richness of the ecosystem that includes national and international operators is conducive to companies' development. For instance, all the RME infrastructure is already in place such as: the SEM-REV test site, connected to the electricity grid and providing access to various funding programmes, including the European FORSEA programme; all of the other testing equipment (the wave tank at Nantes' Ecole Centrale Nantes, the Jules Verne wind tunnel, the CIRV virtual reality centre in Saint-Nazaire); and the Océan technocampus in Bouguenais. Finally, there is also the logistics hub in Nantes Saint-Nazaire port, which is operational and suitable for these activities and has port-side spaces available.

If you had to name three innovations spawned in the Nantes Saint-Nazaire region, which would you choose?
Obviously there are floating or fixed wind turbine technologies, notably the world's biggest wind turbine system, with a capacity of 12MW, which is being developed by teams in GE's international R&D centre in Nantes. And I must mention the Floatgen floating wind turbine designed by Ideol and currently anchored off Le Croisic.
And there is also, as I have already mentioned, the SEM-REV offshore test site developed by Nantes' Ecole Centrale, the first floating wind turbine built in Saint-Nazaire and lying off its coast.
Lastly, let's not forget the contribution of starts-ups. I'm thinking, in particular, of GEPS Techno, who specialise in wave power and designed a solution for stabilising ships so that they can harness wave power and also autonomous buoys for MREs, measuring wind and other environmental data. Akrocean, which was produced on the basis of this technology, won the 2018 Energy Transition Trophy.


All these innovations demonstrate why the phrase I quoted earlier is so apt: "For offshore wind systems, this is where it's going on!".