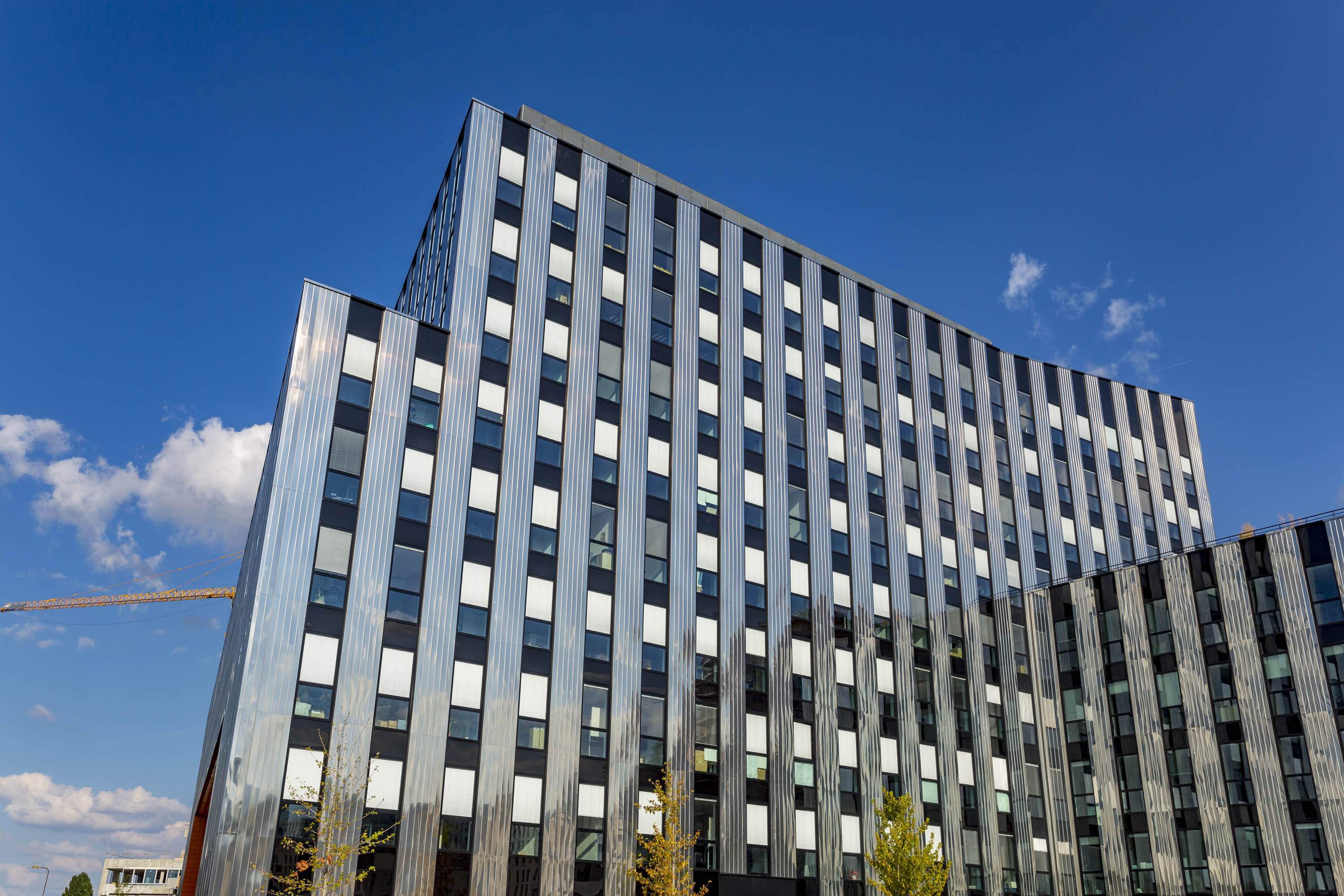 Every year, Auran*, in collaboration with CINA**, publishes data on office property in Nantes Métropole. After having increased due to the economic recovery in 2016, lease prices remained stable in 2017.
Average office lease price in Nantes €139/m2 excl. VAT
With more than 100,000 m² transacted for the third consecutive year, resulting in an annual average of 98,570 m² over the last 5 years, 2017 confirms the maturity of the local market accompanied by controlled growth.
Lease prices remained stable in tertiary real estate, with an average of €139 m²/year excl. VAT.
Despite a decline compared to 2016 (-7.7%), new offices (48%) represent a balanced share compared to existing space (52%).

One of the most dynamic city centres in France
In 2017, there were 6 proprietary and turnkey developments for a surface area of 20,575 m² (20,620 m² in 2016).
The year was also marked by a decline in very large transactions: 3 representing more than 2,500 m² compared to 6 in 2016.
Finally, the city centre remains one of the most dynamic in France, with 124 new shops in the city centre and revenue up 1.3% compared to 2016.
With more than 100,000 m² transacted for the 3rd consecutive year, stable lease prices and one of the most dynamic city centres, the local real estate market has clearly reached a certain maturity and demonstrates well-controlled growth. There are also promising development prospects looking forward to 2030, including 4,500 hectares dedicated to the economy and a potential of 327 hectares for office real estate.

> Read the Auran/CINA study
Are you looking for office space to lease for your business in Nantes? The economic development agency can support you throughout the relocation process. Contact us!


* Auran: Agence d'urbanisme de l'agglomération nantaise | auran.org
**CINA: Club Immobilier Nantes Atlantique | cina.fr
Photo: Véo building at Euronantes. ©Gaël Arnaud