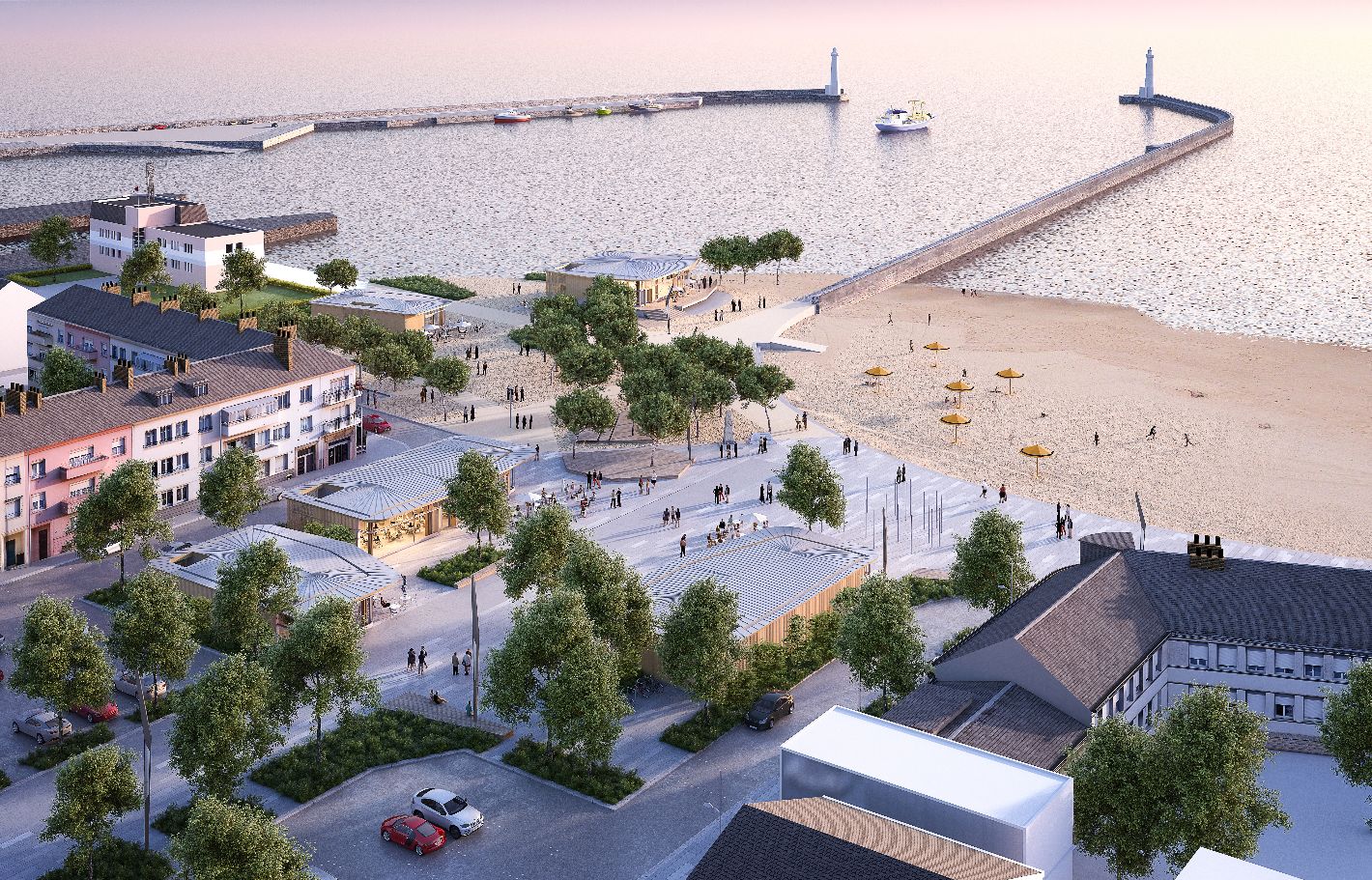 Digital campus, renovation of Les Halles, a renovated marina: 3 major projects will soon be launched to revitalize the city centre of the "City by the Sea".
With the Loire estuary on one side and the Atlantic Ocean on the other, Saint-Nazaire is a "City by the Sea" with its 20 beaches, 13 km of coastline and a waterfront close to the city centre's shopping areas.

Acting as a link between the train station and the waterfront, the city centre is the cornerstone of the revitalization of Saint-Nazaire. After the ongoing renovation of the train station and the opening of the city to the sea, through the development of the Place du Commando (photo), three major new projects are coming up.

• A downtown digital campus: the CESI engineering school will be moved and expanded in the city centre. Additional developments include space for emerging economic activities, support for entrepreneurship, innovation and training and a link to the digital city. In all, around 5,000 m² of renovations are planned in several buildings right downtown. Delivery of the first tranche is scheduled for 2019-2020.
• The renovation of Les Halles: A study is underway to redesign the commercial vocation and improve the operation of this facility so important to the people of Saint-Nazaire, as well as strengthen its key place in the city centre and renovate and enhance its remarkable architectural structure. Work will begin in 2021.
• The Marina: Set up a special marina offering connected to the commercial downtown area, and bring the water back into the city by preserving the coexistence with the uses of the Grand Port Maritime. The first discussions are underway and the engineering studies will begin in 2017 for delivery in 2023-2024.