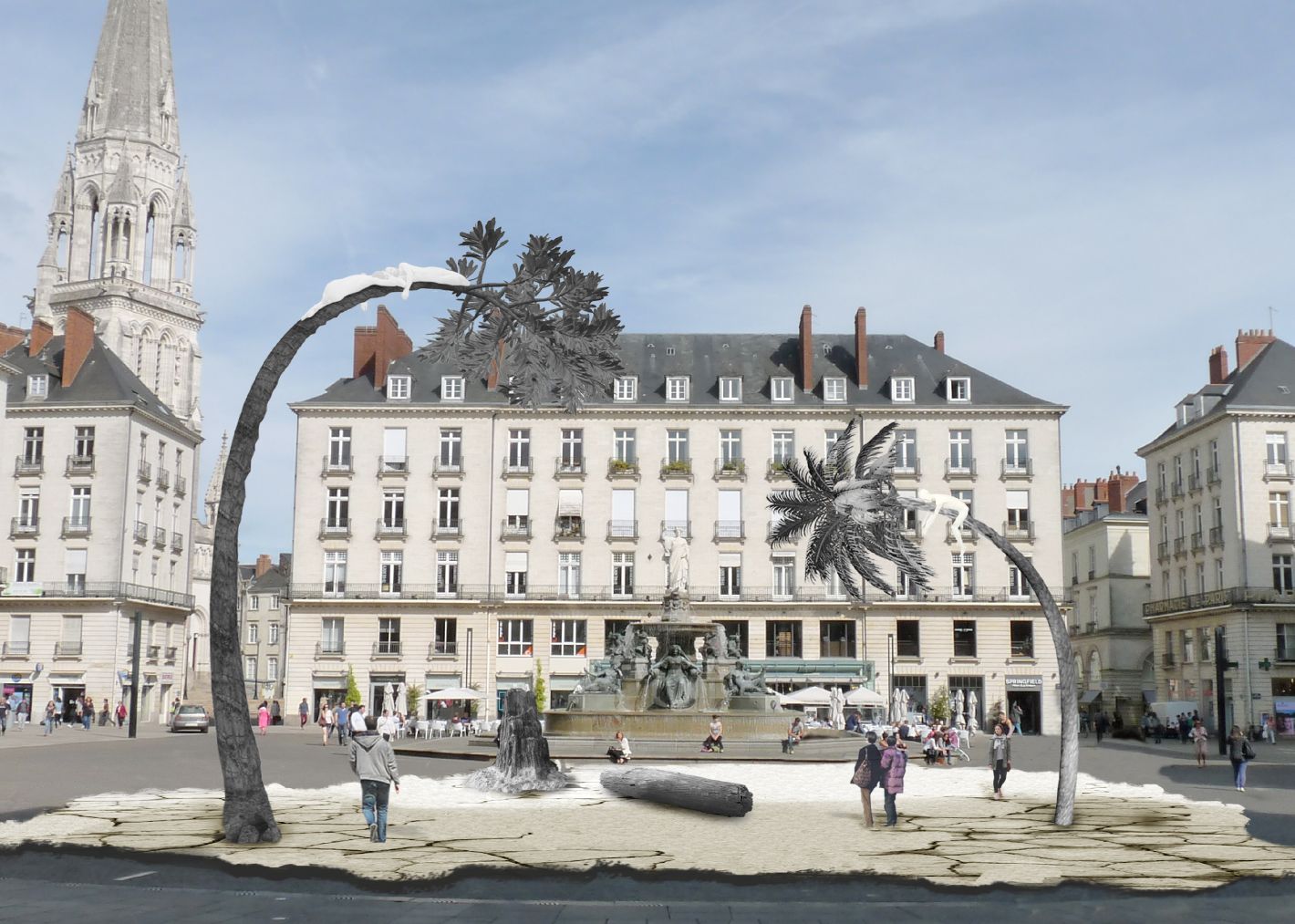 From 1 July to 27 August, huge sculptures, amazing art installations and exhibitions can be viewed along the 13 km green line.
Reopening of the Museum of Arts
This year, the Museum of Arts reopens on 23 June, with 900 works on exhibit in the fully renovated museum.

The HAB Gallery features an exhibit of "real" sculptures with an offbeat edge by Daniel Dewar and Grégory Gicquel in this unadorned space.

Artists have free rein
In addition to the Cours Cambronne, exhibits are on view in three other squares, by artists of the same generation who, without ever having met, developed works dealing with abandonment, ruin, oblivion - in short a declining society, dangerously close to the tipping point. Their art is not abstract, on the contrary, it is firmly anchored in reality. "We hope you'll forgive us in advance for this serious vision of our society, but the role of artists is not just to entertain people," says Jean Blaise, Director of the Voyage à Nantes.

The giant slide at the Castle of the Dukes of Brittany
Other installations include the dizzying slide on the northern wing of the Castle of the Dukes of Brittany, the Ping Pong Park to have a good time and the very tiny but very cosy Micr'Home where you can actually spend time.

2017 will be an incredible year for the visual arts. Like EVA & ADELE, the Muses of the Voyage à Nantes 2017, anyone who loves art will come to Nantes.

> View the program