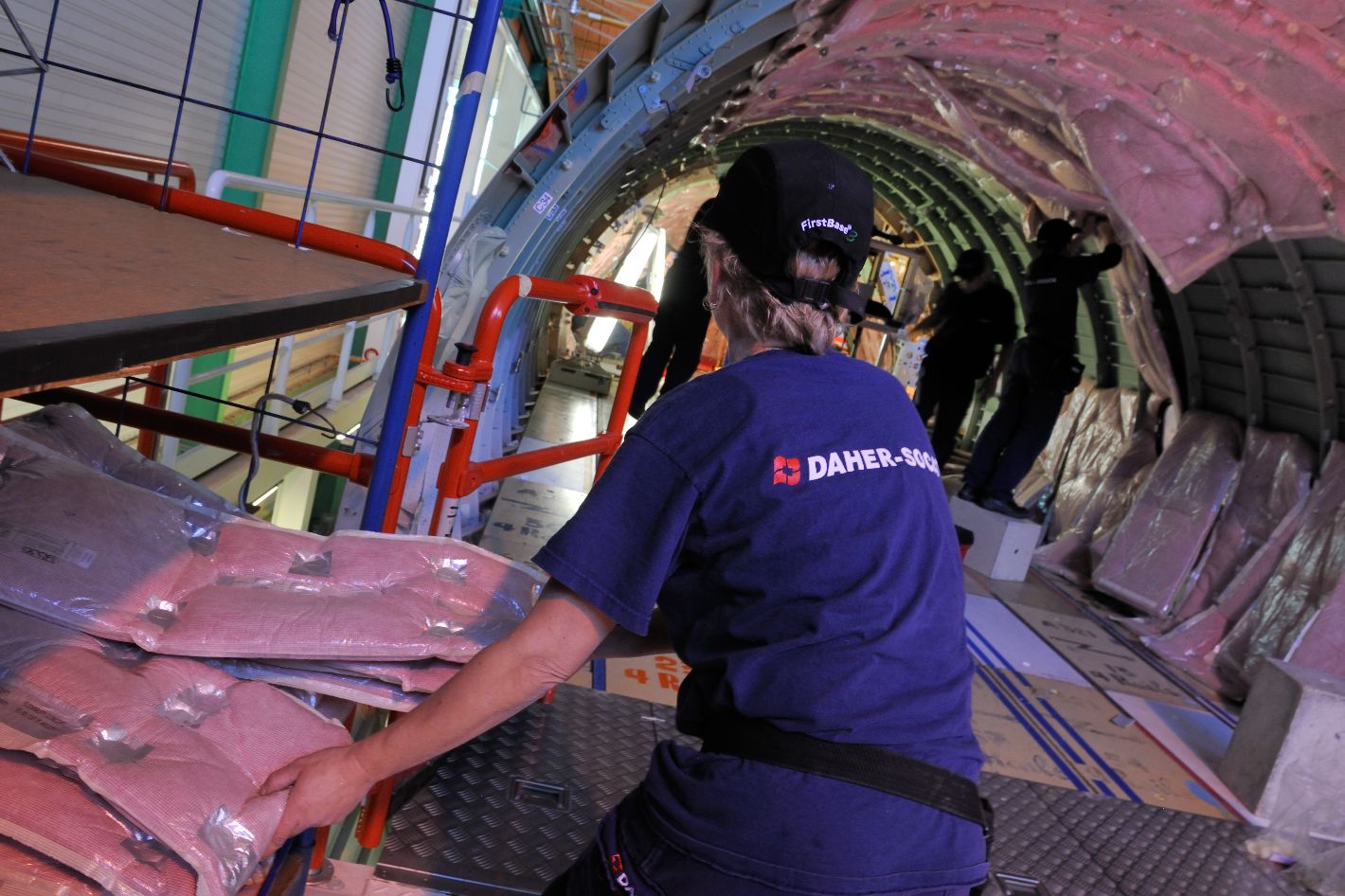 Among the 12 plants selected for the label "Industry of the Future Showcase", Daher in Nantes Saint-Nazaire is the first to receive support from Europe.
Launched by the former Minister Emmanuel Macron, the "Industry of the Future Showcase" label is awarded to companies that have used technology to transform their industrial facilities. The Daher plant in Nantes was the first to be selected in February, out of the 12 that make up the Industry of the Future Alliance today (and 15 by the end of the year).

7 Daher plants in Nantes Saint-Nazaire
The Daher Group, which has 7 plants in Nantes Saint-Nazaire, has just been granted a loan of 60 million euros by the European Investment Bank (EIB). This is a great honour for the cutting-edge company that manufactures fuselage clips for Airbus and wing panels.

Funding to increase the use of digital technology in aerospace
"This loan supports an investment program of 120 million euros, says Didier Kayat, CEO of Daher. The EIB is lending us 50% of the amount over 10 years". This loan will enable Daher to finance the investment program to upgrade its industrial facilities, develop competitiveness and bring innovative digital technology to its French industrial sites, in order to support the development of its aerospace customers like Airbus and implement advanced manufacturing technology. "It is important for the aerospace industry to upgrade production facilities. Over half of aerospace jobs are in production and the added value is largely generated by the supply chain", said the Secretary of State for Industry.

In Nantes, the factory of the future 4.0
First plant certified "Industry of the Future technology showcase" by the French Government, Daher's Nantes site embodies the excellence and innovation of the equipment supplier. Specializing in research, design and manufacture of new composite materials and development of new technologies for the French aerospace sector, the cutting-edge Daher plant in Nantes employs 300 people, and in May announced a large-scale plan to hire 200 people in Saint-Nazaire.