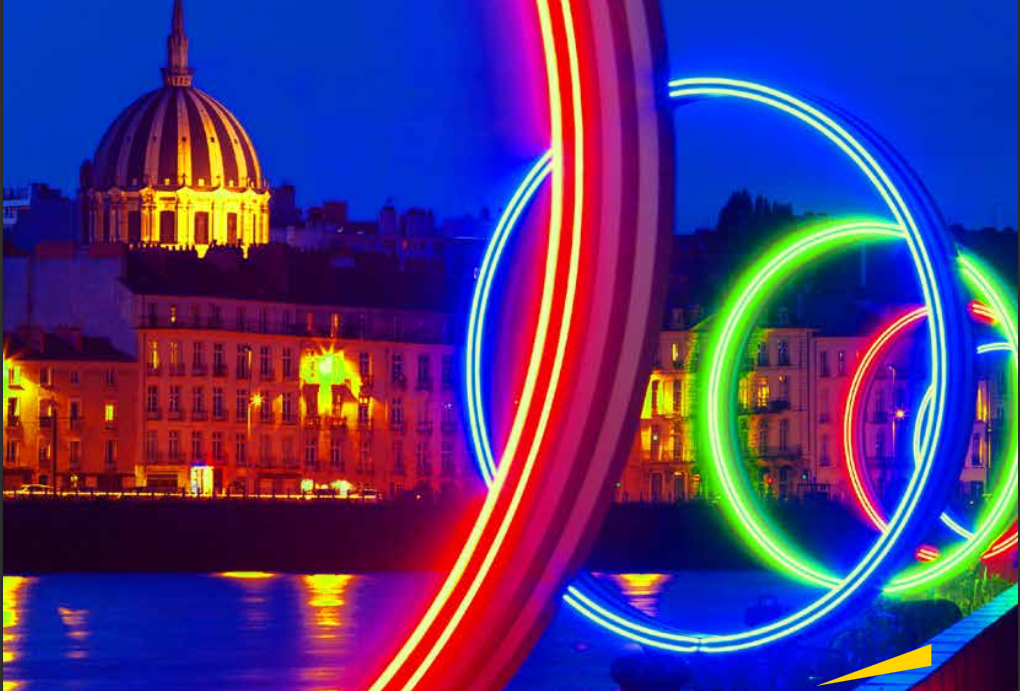 In France's economic attractiveness survey published by E&Y on 11 June 2018, Nantes Saint-Nazaire ranks fifth among French metropolitan areas for its ability to attract foreign investment.
Nantes moved up on the list according to the survey of international business leaders: 13% of them named Nantes in Western France as one of the most attractive behind Lyon, Bordeaux, Toulouse and Marseille, and ahead of Lille, Grenoble and Strasbourg, according to the French economic attractiveness survey published by Ernst & Young. This attractiveness is partly driven by the search for a better quality of life, but also by an upswing in the number of new industrial businesses.

Confirmed attractiveness
With its 1,152,186 inhabitants, the Nantes Saint-Nazaire metropolitan area benefits from strong momentum, thanks to the region's good quality of life and balanced growth. The population is increasing by 1.3% per year, or 8,200 new inhabitants per year on average, including one in five from the Paris region. The area's attractiveness is also confirmed by the indicators of the new "Comparison of French metropolitan areas on the key figures of attractiveness" *, which ranks Nantes Saint-Nazaire on top in nearly all criteria.

Praised for its quality of life
Nantes is distinguished by its air quality, its public transport system and a higher number of recreational facilities per inhabitant than any other French metropolitan area.
In terms of education, Nantes ranks first with an annual increase of 4.6% in the number of graduates in the population, and second for the success rate in the general baccalaureate (92.6%).
This is corroborated by the low unemployment rate – 6.8% in 2017, more than two points below the national average. Purchasing power is increasing, thanks in part to the area's affordable rents.
Nantes has a clear international focus, placing among the top three French cities when it comes to average travel time to Paris by train, as well as for number of international congresses.

An upturn in executive employment and R&D
Nantes leads the pack in job growth. In the digital sector, employment grew by an average of 3.7% per year between 2011 and 2016. Similarly, in the creative and cultural industries, employment grew by 2.6% per year over the same period. In industry, Nantes Saint-Nazaire continues to create jobs and is a "French exception" in this respect thanks to the presence of large corporations such as Airbus and STX and the many subcontractors who work alongside them. The metropolitan area also scores highest in executive job growth, up 3.4% (between 2009 and 2014), and R&D job growth (+3% on average).

"Continue to develop bold projects!"
Upwards of 600 new businesses opened in the area in 2015, more than one-third of which relocated from the Paris region. The number of foreign-owned companies doubled in 2015. "Companies that move here help drive this positive momentum," says Nicolas Debon, director of the Nantes Saint-Nazaire Développement economic development agency. "But we can't rest on our laurels. We must continue to develop bold projects that will shape the future and benefit everyone."



*Survey "Comparison of key figures of attractiveness", conducted by Auran and Nantes Saint-Nazaire Développement.