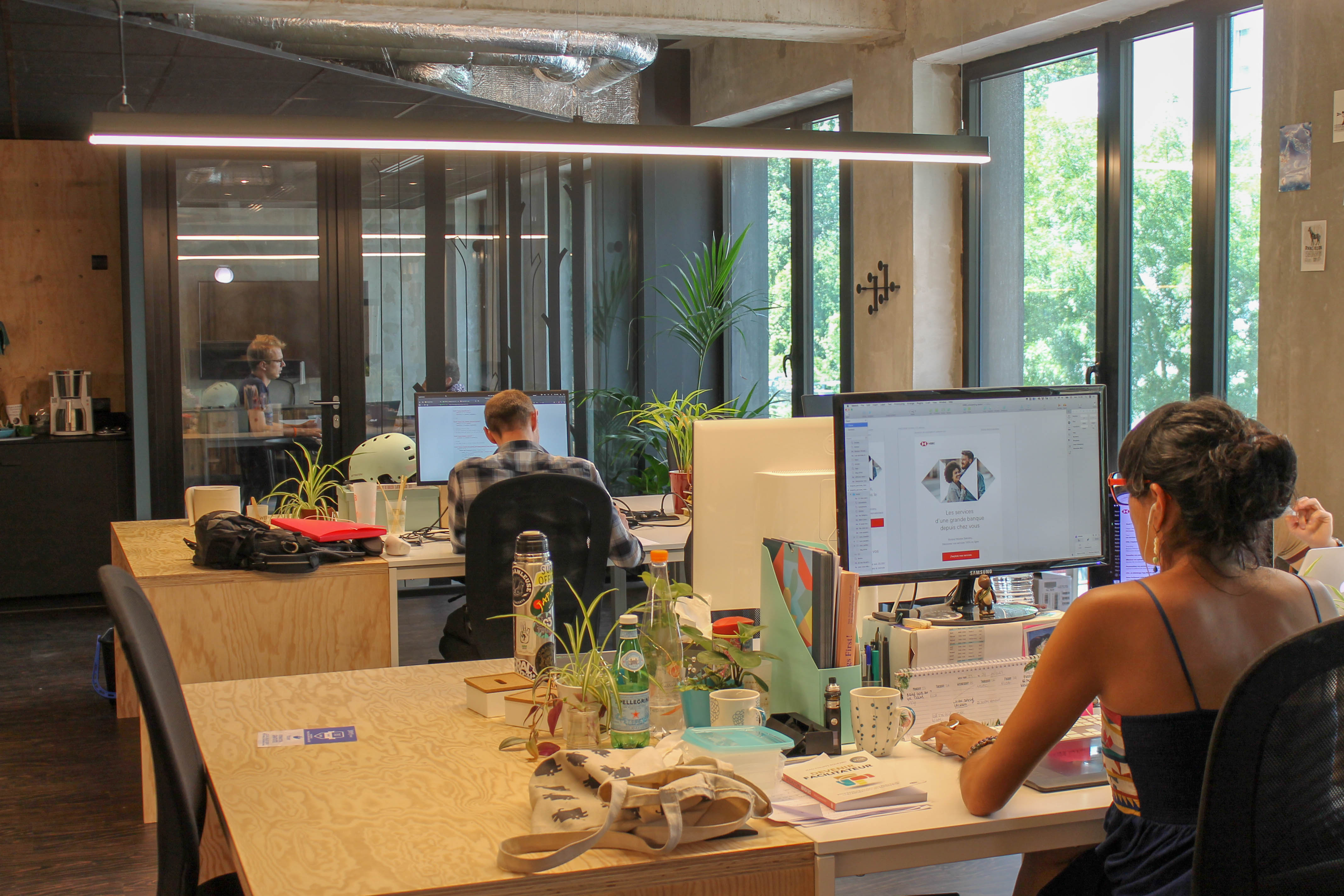 In 2018, investment fundraising campaigns initiated by Nantes-based firms drew funds that reached a record 121 million euros. Biotechnology companies stood out as the stars of this fundraising in 2018.

Business investors have been closely involved in Nantes! In 2018, Nantes-based start-ups attracted investment that reached a total of 121 million euros. This is a record sum, following a total of 96 million euros raised in 2017 and 61 million euros in 2016, according to figures released by La Cantine Numérique in Nantes.

2018: The rise of biotechnology
"The year 2018 saw the growth of fundraising in Nantes, buoyed by the rapid rise of biotechnology, to reach a total of 121 million euros raised. In digital technology, it was SpeachMe, with 10 million euros raised in January, which stood out as the big fundraiser of 2018. The number of transactions remains relatively stable (29 versus 32 in 2017) but is still at a high level," gladly declared Adrien Poggetti, the director of La Cantine Numérique in Nantes.

Great innovations in digital technology
- Valneva: The 2018 prize goes to Valneva, with fundraising that reached around 50 million euros, achieved in September 2018. Valneva is a biotechnology firm specialising in the development, production and marketing of vaccinations, and employs 50 people in Nantes.
- Horama: A Nantes-based pearl, the firm Horama, specialising in genetic therapy for treating rare retina diseases, brought in 22.5 million euros in investment in 2018, following two other fundraising campaigns that reached 19 million euros and 4 million euros in 2017 and 2016 respectively. Founded on the initiative on a team of researchers, this start-up is a good illustration of the partnerships between researchers and laboratories that have given rise to several biotech firms in Nantes.
- SpeachMe: The Nantes start-up specialising in knowledge-sharing between employees through videos kicked off the year with fundraising that reached 10 million euros in January 2018. This followed a previous fundraising campaign that reached 2 million euros in 2016. Marketed since 2014, the solution SpeachMe has already seduced major French groups like Schneider Electric and Airbus, or scale-ups like BlaBlaCar.
- Velco : With its internet-connected handlebar equipped with a navigation and geolocation system, the start-up Velco brought in 3 million euros in investment in September 2018. This Nantes-based start-up founded by two students at the business school Audencia aims to become the European leader in internet-connected handlebars by 2021.
- AlloVoisins : The Nantes firm behind the mutual assistance social-media network AlloVoisins carried out their fourth fundraising campaign in February 2018 to collect 3 million euros with their long-standing shareholders. This young business aims to reach 10 million users on its platform by 2020.
- Syllabs : Founded in Paris, the automatic writing start-up Syllabs brought in investment reaching 2 million euros in March 2018. The firm seized the opportunity to set up part of its team in La Cantine Numérique in Nantes.
- GuestSuite : During the summer of 2018, this Nantes-based start-up that develops and markets an e-reputation solution for tourist accommodation drew investment reaching 2 million euros to speed up its growth outside the tourist sector.
- Bloc in Bloc: This Nantes-based start-up that develops augmented-reality tools for the construction and public works sector brought in funds totalling 550,000 euros. It already employs around ten people.
- Shopopop: In October 2018, this collaborative delivery platform, founded in Nantes, drew 2 million euros in investment. This welcome arrival of funds will help it speed up its growth in France.
- iRaiser: This specialist in the collection of online donations for charities drew 3 million euros in investment in November. Today, the firm employs 40 people, including 20 in Nantes.