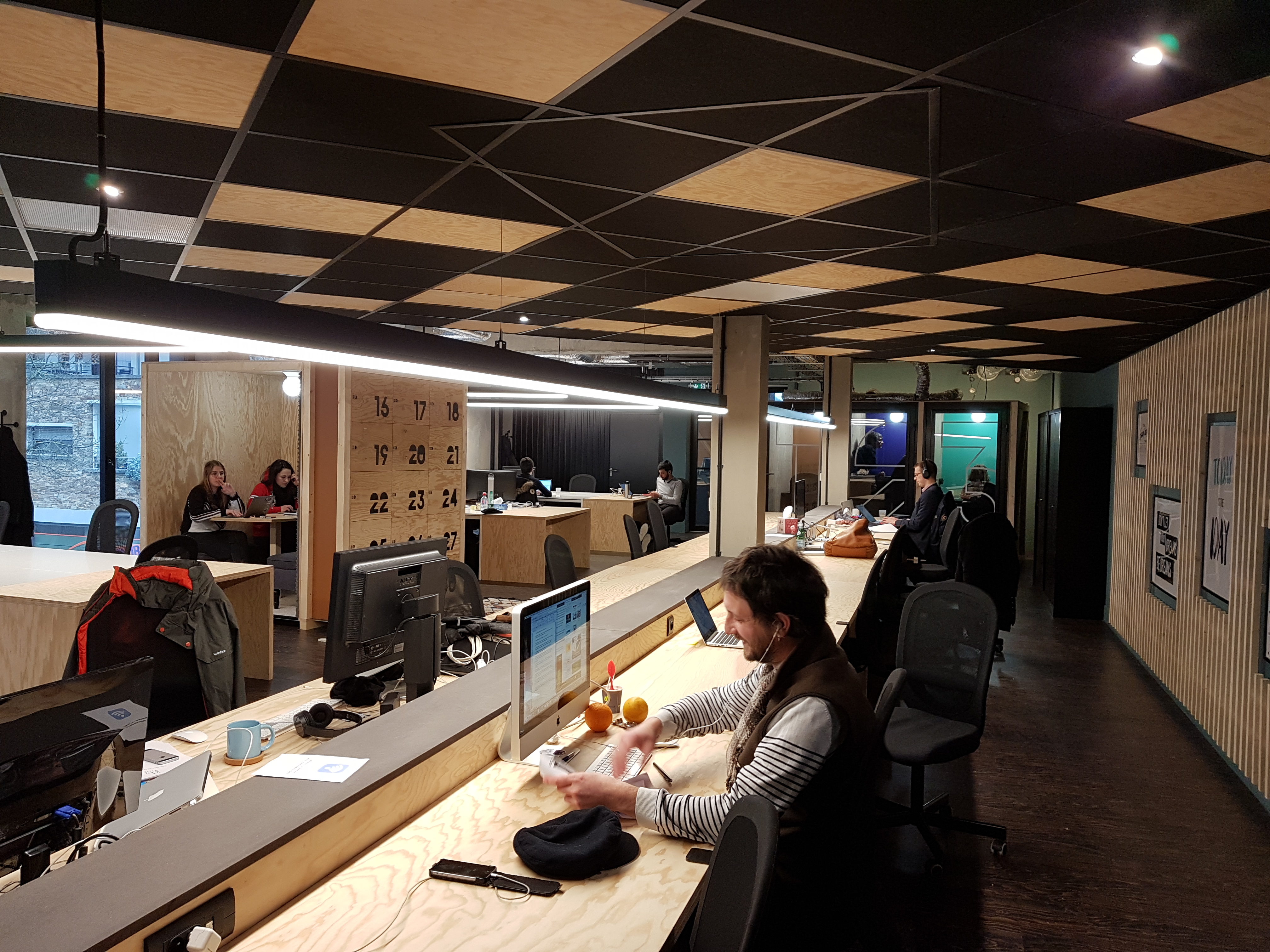 Demonstrating the vitality of the digital sector, Nantes-based startups secured a total of 96 million euros in financing in 2017, with 31 transactions. This is a record amount compared to the 61 million euros raised in 2016 with 34 transactions, according to the figures published by the Cantine Numérique in Nantes. Recap of the major transactions.
It's not just the digital sector or e-commerce leaders that are securing financing. Reflecting the diversity in Nantes, businesses at the cutting edge of innovation in biotechnology or the environment are increasingly attracting investors.

- iAdvize: The Nantes startup specialised in conversational marketing secured 32 million euros in financing in 2017, after a previous round of 14 million euros in 2015, for a total of 48 million since the business started in 2010. It is one of the five most promising businesses according to Forbes magazine.
- Horama: 19 million euros in funding raised to treat retinitis pigmentosa. This is the second round of financing for this biotechnology company founded in 2014 by researchers, after the 4 million raised in 2016. It will fund two new drugs.
- Akeneo: Founded 3 years ago, the online product information management business completed an 11 million euro financing round to accelerate their commercial efforts at the international level. This is their third round of financing.
- Sparklane: The publisher of marketing & sales intelligence solutions using SaaS raised 4 million euros in 2017. This will allow them to drive growth in France and the United Kingdom, and begin operating in Germany.
- EP: The Nantes-based startup secured a capital increase of 3 million euros to finance their marketing and commercial development.
- QOS Energy: The publisher software for managing renewable energy plants secured 3 million euros in financing.
- Kiwatch: The Nantes-based startup specialised in monthly video-surveillance subscriptions has completed its third round of financing since it was founded 5 years ago, in the amount of 3 million euros. Objective: to drive growth in France.


Are you a startup looking to open your business in Nantes? Nantes Saint-Nazaire Développement is here to help! Contact us now!