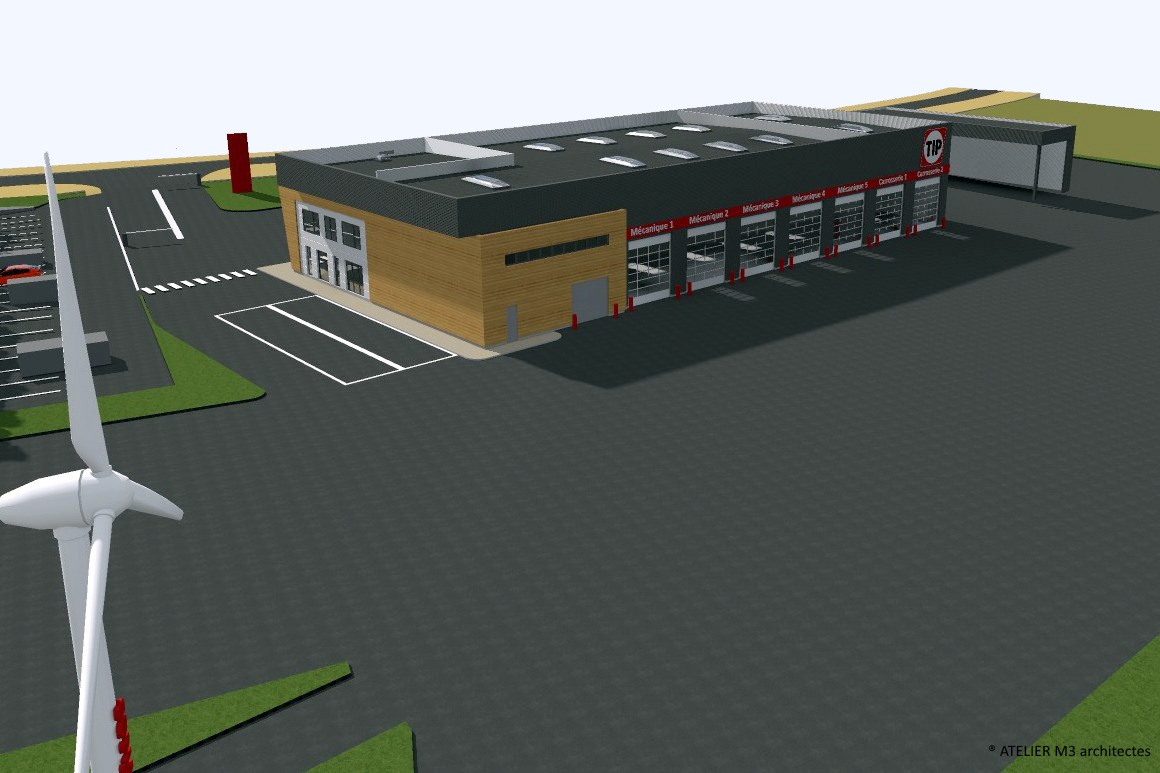 A subsidiary of the huge Chinese conglomerate HNA, the logistics group TIP Trailer Services is finishing construction of its Nantes branch, a 1300-m² building in the La Haute-Forêt logistics zone.
Wholly owned by the Chinese group HNA (30 billion euros in revenue, 180,000 employees), TIP Trailer Services (whose headquarters is based in Amsterdam) specialises in leasing and maintenance of trailers, tankers and special vehicles. The group manages a fleet of 67,000 vehicles in Europe. Its customers are leaders in distribution (Système U, Carrefour, Lidl), environment (Suez, Veolia), logistics and transport (XPO, Kuehne Nagel). TIP Trailer Services also provides vehicle maintenance service to its customers, an activity that represents 40% of its revenue in France.

A 16,000-m² logistics site
Present in 16 countries across Europe and in a dozen French cities, TIP Trailer Services is opening a new branch in Nantes to be closer to its customers. Built by Nantes engineering firm Delta, the 1300-m² building (workshop and branches), is going up on a 16,000-m² lot in the La Haute-Forêt logistics zone in Carquefou (along the Nantes-Angers- Paris motorway).

Fifteen hires
"With a capacity to manage over a thousand vehicles, the Nantes branch will be the group's largest in France," said Francis Thomas, Sales Director France, adding that the company, which has existed since 1968, "has experienced steady growth since it was acquired by HNA in 2013". Some fifteen employees, including twelve mechanics and auto body mechanics, will be hired to work at the new branch, headed by Daniel Provost. The branch is expected to open for business in February 2017.

Support from Nantes Saint-Nazaire Développement: finding a property solution.