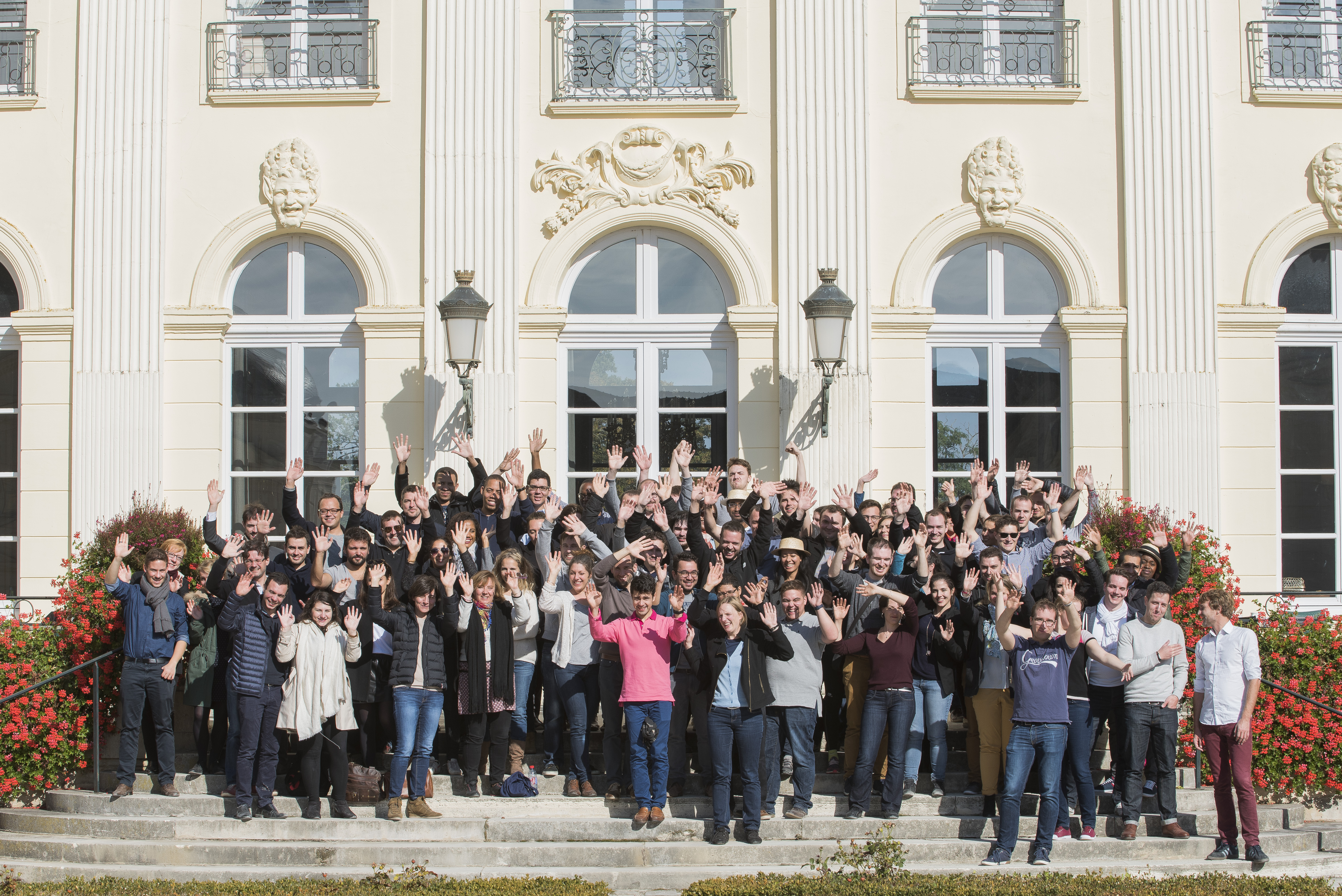 In 2018, half of the firms that settled in the Nantes Saint-Nazaire area were from the Paris region (Île-de-France). This is a growing trend. Taken as a whole, they represent a total of 964 jobs over the next three years.
Sfeir, Pherecydes Pharma and Mistras are just a few examples of the 82 new firms who chose to set up a site in the Nantes Saint-Nazaire area in 2018. This takes the count to nearly 350 firms that the agency Nantes Saint-Nazaire Développement has helped settle in the area since the start of 2015, representing around 5,000 new jobs.

Half of the firms are Parisian
Around 40 firms are from the Paris region, a trend that grows each year. In Nantes, they find a recruiting ground of well-qualified talents, especially in digital technology. This is the case for the firm of developers Sfeir, the digital agency Digital Korner and Provadys (IT auditing, consulting and cybersecurity).

Digital technology: the flagship of Nantes' attractiveness
Over a third of firms (37%) are in the digital sector. Among these companies are mainly businesses in IT services (Inside Group, Nova Technology), as well as firms in e-commerce solutions (vente-privée group, Certeo) and start-ups serving new modes of consumption (Via Terroirs).
It is also worth noting the emergence of activities in artificial intelligence, such as Syllabs (robot writers), Owkin (health) and Silent Sensors (IoT).

The Nantes Saint-Nazaire area: an ideal playing field on which to develop
For all these entrepreneurs, the decision to set up a site in the Nantes Saint-Nazaire area has been strategic in their business activities. "Economically dynamic and close to Paris, Nantes is the ideal town for developing in western France," claims Franck Joudiou of the firm Azeo.
For Laura Né, an office manager at OVH, it is the ecosystem's richness and the opportunity to recruit that determined their decision: "To become part of the rich ecosystem of Nantes and draw the talents that the area offers were the main reasons that prompted the managers of OVH to settle in the west."
The Nantes Saint-Nazaire area is also about strong networks and cooperation. "Saint-Nazaire is the perfect place to create and develop a network. Here we find much open-mindedness, conviviality and kindness," says François Biard-Pinson, who set up his firm Dynabuy in Saint-Nazaire.

Bespoke support for setting up your business
These firms all had certain requirements in looking for offices, networking and support for employees on the move. They all made the most of the services offered by the agency Nantes Saint-Nazaire Développement, which is in charge of economic attractiveness and business support in the Nantes and Saint-Nazaire area.



Photo: The site of the firm NetXP, an expert in IS technical infrastructures